---
NEWS MEDIA - FIRST RESPONDER PUBLIC UNION CORRUPTION, CRIMINAL PAYOFFS, COVER UP, & NEWS REPORTING BASED ON POLITICAL BIAS & GREED
Within ten months of GTI News Photo starting the public corruption investigation "Sting" in San Diego County, California, it became clear, that the so called "FREE PRESS", was CONSPIRING WITH THE UNIONS FOR ADVERTISING DOLLARS.
Co-Conspirator (Accessory)

In common law, an accessory could not be found guilty unless the actual perpetrator was convicted. In most U.S. jurisdictions today, however, an accessory can be convicted even if the principal actor is not arrested or is acquitted. The prosecution must establish that the accessory in some way instigated, furthered, or concealed the crime. Typically, punishment for a convicted accessory is not as severe as that for the perpetrator

An accessory after the fact is someone who knows that a crime has occurred but nonetheless helps to conceal it. Today, this action is often termed obstructing justice.

In Criminal Law, contributing to or aiding in the commission of a crime. One who, without being present at the commission of an offense, becomes guilty of such offense, not as a chief actor, but as a participant, as by command, advice, instigation, or concealment; either before or after the fact or commission.
This was especially true when the corrupt unions members were Police Officers, Firefighters, and District Attorneys. GTI News Photo's "Sting Investigations" were then expanded to include news media groups state wide. A system of phone calls, and e-mail notifications to the major News Papers, Television News Departments, and their reporters, was set up to channel hard public record evidence news leads of public criminal corruption, with documentation, to news reporters.
This was done to provide documentation on what the media would report on, or would not report on. An e-mail list of every newspaper and television news outlet in the State Of California, including national news networks, was developed for e-mail notifications on the public corruption, and for each published article. More than 5,000 e-mail notifications with links to public record documentation were sent out during an eighteen month period. Hundreds of phone calls were made directly to reporters and news editors.
There were always "thank you" for the news tips, and request to keep them posted on new developments, however the follow ups were rare. When followup's did occur there were only questions about Republican corruption. The only publication on the vast public corruption, was on Republican District Attorney Bonnie Dumanis. The news groups and reporters were not interested in details on the Democrats, or the public unions. The articles on Republican corruption always carefully avoided connecting any of the corruption, to the first responder unions, or high level Democrat officials.
When GTI began providing documentation of news media groups, criminally conspiring with the public unions for money, the vast majority of news media groups shut down all communications.
WHEN GTI NEWS'S UNDERCOVER INVESTIGATION WENT PUBLIC, ALL REQUEST TO NEWS GROUPS FOR INTERVIEWS, TO EXPLAIN THEIR CONDUCT, WERE REJECTED !!!!
NOT ONE MAJOR TELEVISION NEWS GROUP, OR NEWSPAPER IN SAN DIEGO, CALIFORNIA, OR THE U.S. WAS WILLING TO GO AFTER FIRST RESPONDER UNIONS PUBLIC CORRUPTION, AS UNIONS CAMPAIGN FINANCE & ADVERTISING DOLLARS FLOWED INTO NEWS MEDIA ADVERTISING DEPARTMENTS !!!
---
---
CURRENT ARTICLES
---
MAY 2016
CRIMES BY ATTORNEYS - COMITTED FOR OTHER ATTORNEYS - COVERED UP BY MORE ATTORNEYS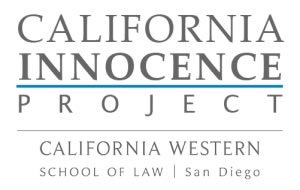 INCLUDING THE STATE BAR , THE SAN DIEGO UNION TRIBUNE, THE AP, & OTHER NEWS GROUPS
---
MAY 2013

WHEN CAUGHT, THE UT ORDERED REPORTERS TO "TAKE THE 5TH" AND REFUSE INTERVIEWS.
On May 8, 2013 the San Diego Union Tribune FIVE YEAR public corruption cover up, and conspiracy involving UT reporters, editors, Vice Presidents, the UT in-house attorney, and multiple owners, exploded into clarity, with GTI News's THIRD request for interviews with UT reporters and editors. Many of which were directly involved in the first responder election fraud conspiracy, and wide spread Police & DA evidence tampering & its cover up. While other UT reporters actively avoided investigations, and reporting, on the FIRST RESPONDER PUBLIC UNIONS, public corruption operations, to protect their jobs.
A Union Tribune two stage, 5 year, 122 million dollar fraud, FINANCIALLY linked to the cover up of the $100,000.00 North County Times election fraud conspiracy with Oceanside First Responders. A First Responder election fraud conspiracy that defrauded citizens of more than $5 Million dollars. A two directional North County Times $100,000.00 election fraud conspiracy and cover up, FINANCIALLY linked to the $12 million dollar sale of the North County Times, to the Union Tribune, by the Lee Enterprises Associated Press. The Associated Press - North County Times election fraud cover up to protect the $12 Million dollar sale of the North County Times, to the Union Tribune, and an Associated Press desperate for cash due to an ongoing $1 Billion dollar bankruptcy, and its restructuring negotiations. Everything hinged on covering up News Media Groups, conspiring with First Responder Unions in Election Fraud, and wide spread evidence tampering. IT'S THE MONEY!!!!
---

UNION TRIBUNE PUBLIC CORRUPTION COVER UP CONTINUES TO EXPANDS IN 2012 - PART II
& SO DOES THE UT REPORTER FRAUD OF NEW OWNER DOUG MANCHESTER
As 2011 closed out, and 2012 started, the Union Tribune Public Corruption cover up entered its fourth year, and it was expanding. Not only was the UT public corruption cover up expanding, so was the UT reporter fraud, of New UT Owner Douglas Manchester.
Conservative Douglas Manchester has just paid a reported $110 million for a well known liberal newspaper, while the UT news division was actively avoiding investigations and reporting, to support the cover up of wide spread law enforcement union corruption. Public Corruption cover up, that was hidden from Manchester during the 2011 UT Platinum Equity sale negotiations, on the Union Tribune, and would also be hidden on the future UT purchase, of the corrupt Associated Press (AP) North County Times Newspaper.
---
SEPTEMBER 2012
THE ASSOCIATED PRESS

ALL REQUEST FOR INTERVIEWS TO AP REPORTERS, TO NEWS DIRECTORS, TO CEO MARY JUNCK WERE REFUSED OR IGNORED FOR $12 MILLION GOOD REASONS !!!
The Associated Press and its reporters actively avoided investigating and reporting on extensive San Diego County First Responder Union public corruption, and conspiracy with major news media groups, for money, a lot of money. Major news organizations were directly conspiring with the first responder unions in election fraud, and evidence tampering cover up, to protect large direct cash payments from the unions to the news groups.
The Associated Press and its reporters, covered up the news media - public unions corruption, because the news groups that were involved, were active news story buying clients of the AP, and the AP reporters, involved in the on going public corruption. More importantly, the news group most directly involved in the first responder conspiracy, was owned by Lee Enterprises, which is the Associated Press, and negotiations were underway, to sell the newspaper.
The AP clearly understood, that any reporting on the local and network news groups, and their involvement in public corruption election fraud conspiracies, or its cover up, would have immediate and dramatic impacts on the sale of AP stories to those news groups, and others. The AP and its reporters, also clearly knew that reporting on large scale first responder union election fraud, and evidence tampering, would adversely impact the AP reporters access to news sources from Police, Firefighters, and District Attorneys, far beyond the limits of San Diego County. The AP also knew that exposure of the North County Times corruption could tank the $12 million dollar sale of the NCT to the Union Tribune News Group, and it's new owner Douglas Manchester.
---
MAY 2013
GTI News's two year undercover investigation in Oceanside, and San Diego, California in 2009 and 2010, of First Responder Union Public Corruption exposed some startling co-conspirators. The Police and Firefighter Unions dirty money trails lead directly to the North County Times, it's owners Lee Enterprises Associated Press, and other major news organizations.
When GTI's investigation in 2010, disclosed that local Newspaper and Television organizations were avoiding investigations, and publication, on the first responder public corruption, GTI's investigation expanded to include the the news media. GTI News discovered that the North County Times was knowingly publishing and delivering falsified campaign literature supporting the on going first responder election fraud conspiracy, in exchange for more than $100,000.00 in cash payments. With all local news groups avoiding investigations of hundreds of criminally dirty cops, firefighters, District Attorneys, high level Elected Officials, and their unions, GTI took the stories and documentation to the Associated Press. The AP had no interest in investigating, or reporting. Addition investigation disclosed The Associated Press owned the North County Time, and they were actively looking for a buyer. The AP knew that a newspaper conspiring with public union in election fraud for cash payments was not a good selling point. Additional investigation disclosed the nation wide AP cover up of the NCT public corruption conspiracy was only one of the motives for the cover up, and it involved a lot more than just $12 Million dollars. The AP News Group was going into bankruptcy, and they were desperate for cash, and more than willing to sell out the public to get it.
---

PART 1
News investigations and stories involving Police, Firefighters, and District Attorney Election Fraud, Evidence Tampering, and Public Criminal Corruption were avoided and suppressed for a variety of reasons, including the protection of large amounts of money flowing from the public unions into the advertising departments of news organizations.
The North County Times knowingly, published and delivered criminally falsified election literature, for more than $84,000.00, while protecting the police and firefighters and their unions, from news investigations and reporting. When anyone, including a newspaper, participates in any way, to further a criminal conspiracy, those reporters and their news paper are equally guilty.
---
PART II
In January 2010 the Oceanside Fire Fighters (OFA) and Police Officers (OPOA) election fraud, and evidence tampering cover up conspiracy was not only alive and well, it was expanding, and so was the news media conspiracy protection.
---
NETWORK NEWS MEDIA

The last two public safety family members, that citizens would ever expect to find in bed with each other on public corruption, and its cover up, is the nations News Media, and the first responder Police Officers, Firefighters, District Attorneys, and their Public Unions. Unions and news organizations that are sworn to protect citizens civil rights, and their constitutional freedoms.
If any corrupt relationship ever deserved to be labeled as "INCEST" this is it. An incestuous relationship of massive union money public corruption, and news media cover up. Protected public corruption is out of control in San Diego County, and California, and it is flourishing with the full protection of the news media, and the "Blue Wall" of law enforcement.
ALL REQUEST FOR INTERVIEW WITH ABC, CBS, AND NBC NEWS GROUPS REGARDING THE CORRUPTION COVER UP HAVE BEEN DECLINED.
---