MAY 2016
THE SAN DIEGO UNION TRIBUNE PROTECTED DISTRICT ATTORNEY PUBLIC CORRUPTION INVOLVING THE PROSECUTION OF INNOCENT CITIZENS FOR YEARS, WITH HELP FROM THE CALIFORNIA STATE BAR, AND MANY OTHER LEGAL ORGANIZATIONS, INCLUDING THE CAL WESTERN LAW INNOCENCE PROJECT - PART IV
CRIMES BY ATTORNEYS - COMITTED FOR OTHER ATTORNEYS - COVERED UP BY MORE ATTORNEYS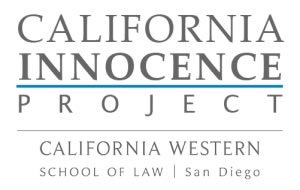 INCLUDING THE STATE BAR , THE SAN DIEGO UNION TRIBUNE, THE AP, & OTHER NEWS GROUPS
Law Enforcement Public Corruption Organized Crime, has become an every day fact of life in San Diego California, and it always involves Attorneys, Money, and the News Media. The 2009 GTI News investigations of three corrupt San Diego Prosecutors, has expanded to more than THREE HUNDRED (300), known Law Enforcement felony criminals, and corrupt Officials, most of which are Public Agency, and Private Attorneys.
The web of Attorney Public Corruption Crimes that started in the San Diego DA's Office, now has direct financial, and criminal, links to Public and Private legal organizations, at the local, State, and Federal levels. Those Agencies, and organizations include, The State Bar, The Attorney Generals Office, The DOJ, The Cities of Oceanside and San Diego, The Peace Officers Research Assoc. (PORAC), the Cal Western Law School Innocence Project, and many others. ALL OF WHICH HAVE ATTORNEYS COMMITTING CRIMES, CONSPIRING TO COVER UP THE CRIMES, OR ATTORNEYS LOOKING THE OTHER WAY FOR FINANCIAL & POLITICAL GAINS.
LARGE NUMBERS OF FELONY CRIMES THAT ARE LINKED TO, OR INVOLVED WITH THE PROSECUTIONS OF INNOCENT CITIZENS.
A chain of corrupted Prosecutions, with many links, that were forged by the San Diego Union Tribune's (UT) very selective and biased reporting. A Public Corruption Chain that got another UT LINK on March 31, 2016. That link is a UT lead article titled "WRONGLY CONVICTED FOCUS OF DA UNIT". An article praising a new Joint Venture Program called the George "Woody" Clarke Conviction Review, that will operate between THE SAN DIEGO DA'S OFFICE, and the CAL WESTERN SCHOOL OF LAW INNOCENCE PROJECT (CWSLIP).
A Joint Venture Project between a DA's Office, with a long documented criminal history, of prosecuting Innocent Citizens, and the California Western School of Law Innocence Project (IP). A collaboration that raises many questions about Cal Western Law School's Innocence Project ethics, and professional conduct, as Officers Of The Court.
The UT article announcing the Joint Venture Project did not mention any of the many documented prosecutions of innocent people, by the SDDA Office, during the past ten years. The UT also did not mention the documented State Bar conspiracy to destroy all evidence of those corrupted SDDA prosecutions, along with hundreds of other complaints on Attorney corruption. All of which the UT, it's reporters, and editors had public record evidence on for years.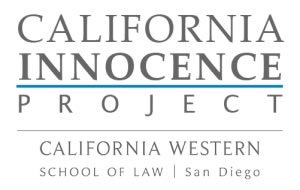 This reporter made numerous contacts, over a period of years, with the CWSLIP Staff, providing information on prosecutions of Innocent people by the SDDA, with public record evidence documents. The CWSLIP response to those contacts, and public record evidence documents was NOT GOOD. The CWSLIP joining the SDDA to investigate claims of innocence, at the same time the CWSLIP is obstructing the reporting and investigation of Innocent citizens being prosecuted by the SDDA, raises many questions, about the real agenda of the Cal Western School of Law Innocence Project.
One thing is certain. The CWSLIP Staff do not want to talk to this reporter, about why the Innocence Project ignored the prosecutions of Innocent Citizens, by the SDDA, for years. Or why the Innocence Project (IP) is now joining the same corrupt SDDA Office, that actively prosecuted numerous innocent citizens, and then used all legal resources to cover up the crimes.
The same California Innocence Project with a Web site that states "DEDICATED TO FREEING THE INNOCENT AND PROTECTING THE INTEGRITY OF OUR JUSTICE SYSTEM". All current request for interviews with CWSLIP personnel have been rejected, or ignored as of the date of this article.
The UT article also reported multiple DA Bonnie Dumanis statements regarding the new DA, Innocence Project Joint Venture, that the UT knows are in direct conflict, with the documented paractices of the SDDA Offices and their Prosecutions.
"We recognize that despite our goal of pursuing justice and truth, in a few instances new evidence is discovered and in some cases, mistakes are found"
"As prosecutors, our legal , moral and ethical obligations is to ensure the right person is convicted for the crime charged"
Statements, that the UT reporters should have immediately challenged, considering the very long, and well documented history of Dumanis, and the DA's Office involvement in Public Corruption Crimes, including the prosecution of large numbers of Innocent Citizens. Corrupted Prosecutions that were always followed, by the active suppression of complaints, and investigations, to protect the corrupt prosecutors, their co-conspirators, and the finances of the DA's Office.
There were also other News Groups in the County, and Southern California, that had the public record evidence documents, that were being destroyed by Attorneys in the SDDA, the Attorney Generals Office, and the California State Bar. However, the UT and the San Diego AP were the primary local News Groups, that had large numbers of Editors, and Reporters, that were actively involved in avoiding reporting, to protect media mergers, reporter and editor jobs, and their News Groups financial resources. Resources that included the flow of money to news groups, that were conspiring with Law Enforcement Unions, to illegally manipulate Elections.
Executive Director Joseph Dunn's 2014 lawsuit hit the California State Bar (CSB) very hard, but it also hit the UT, the AP, and others News Groups even harder. All of those public record evidence documents on Law Enforcement crimes in San Diego County, that the News Groups had suppressed and hidden for years, where no longer OLD NEWS. They were now front row center, with the California State Bar Attorneys conspiracy, to destroy those same documents, to avoid disbarring large numbers of SDDA Attorneys. Evidence documents that could put dozens of San Diego Prosecutors, their Investigators, and DA Dumanis, in Prison.
The same Public Corruption documents have also been resident in the dead files of other News Groups for years. Like CNN, Fox News, San Diego Television News Groups, and Web News Operations, like the Voice of San Diego, and the Voice of Orange County. Public Corruption documents, that all of these News Media groups knew about, and buried, to avoid investigations, and reporting, on wide spread Law Enforcement Public Corruption Crimes in San Diego County.
WHAT THE UT & INNOCENCE PROJECT KNEW ABOUT SDDA CORRUPTION

The most depraved form of Public Corruption is the "Intentional Prosecution of Innocent Citizen", and the cover up of those crimes by the San Diego District Attorneys Office (SDDA). There is also more than one type of innocent citizen that is directly, or indirectly impacted by corrupted prosecutions.
In the past ten years this reporter has found many innocent citizens, that have been arrested, and intentionally prosecuted, after discovery of innocence, by the SDDA. Other case involve the discovery of innocence after conviction, and evidence is then destroyed or buried to protect the Prosecutors, or corrupt Law Enforcement Officers.
Public Corruption that is suppose to put the Prosecutor, or Police Officer in prison. However, that does not happen in San Diego County, and the driving force for the cover up is always linked to Attorneys, and the adverse civil financial, and criminal liability for the DA's Office, and other Law Enforcement Agencies. Civil Liability, and Civil Trials, that would produce large volumes of evidence, that could dramatically impact the SDDA's Public Image, it's Public Finances, and expose more evidence of other Prosecutor crimes.
The SDDA conspiracy with the Peace Officer Research Association Legal Defense Fund (PORAC LDF) is a good example of how this organized public corruption depravity works, with victims that go far beyond putting an innocent citizen in Jail. Victims of crimes, committed by Law Enforcement Officers and Prosecutors, are also innocent citizens.
This is especially true, when the criminal Prosecutors, and Law Enforcement Officers (LEO), are abusing their legal authority to cover up the Public Corruption, at the expense of their victims. Public Corruption Crimes, that receive immediate protection, and unquestioned support, from other Prosecutors, and LEO.
Victims of Prosecutor and LEO crimes, have no protections in the criminal system of justice, while their attackers, are protected from complaints and investigations. The only option that victims of Public Corruption crimes have, is an extremely expensive "corrupted" Civil Litigation System, run by more Attorneys, for their own financial benefit.
---
INNOCENT VICTIMS THAT THE SAN DIEGO UNION TRIBUNE, THE SDDA, AND CAL WESTER LAW INNOCENCE PROJECT KNEW ABOUT YEARS BEFORE THEY SET UP THE JOINT VENTURE PROJECT.
The Sex Predator Deputy District Attorney Ernest Marugg Public Corruption was not limited to the SDDA, and local Law Enforcement. The Marugg Sex Predator corruption was so toxic, for the careers of so many Attorneys, it literally spread State Wide, impacting the State Bar and the State Judicial Commission.

Sex Predator DDA Ernest Marugg used his senior position, as a SDDA Prosecutor, and the SDDA protection that came with that position, to coerce sexual relations from the women he prosecuted, for a reported time period of ten (10) years. Ten years in which Marugg was fully protected from complaints, and investigations by the SDDA Office, as his victim list expanded.

When a criminal complaint was eventually forced on the SDDA, by one of Marugg's victims, a DA investigation identified more than thirty six (36) additional witnesses/victims. The innocent complainant, Tamara McAnally, was convicted of fraud, as Marugg manipulated her, and other defendants, for sex.

McAnally was eventually cleared, and her conviction was overturned years later, with great expense, and difficulty, due to the continuing criminal activities of the SDDA, and the PORAC LDF. Both of which were conspiring to protect the DA's Office from huge Civil Liability. An innocent woman prosecuted for years to protect the finances of the DA's Office, while the News Media ignored 80% of a written conspiracy document, to avoid offending the DA's Office, and local Law Enforcement Unions. Unions that put millions into their advertising departments during election cycles.

The McAnally criminal complaint investigation revelations, of more than thirty six (36) witnesses/victims put the DA's office and the Peace Officer Association (PORAC) Legal Defense Fund, into a financial panic over Civil and Criminal Liability. Extreme liability that activated one of the largest, SDDA conspiracies to Obstruct Justice, in many years.

The SDDA Office Prosecutors, Investigators, Media Contact Supervisors, and their Staffs, set up a criminal conspiracy with an equally greedy Police Officer services Legal Defense Fund, that also had huge liability exposure. The same Fund that was providing defense funding to Marugg, under an insurance program for Law Enforcement Personnel, with a financial motive to bury McAnally and 36+ other victims.

The PORAC document described a criminal conspiracy to cover up Marugg's crimes, suppress all current and future criminal investigations, and let Marugg go, with his license to practice law in tact. A document that even detailed how the DA's Office, and PORAC would hide the corruption from the State BAR.

A concern that would disappear, when the State Bar got a copy of the PORAC DA Conspiracy Memo, and realized how many Dues Paying Prosecutors, the State Bar would have to disbar, if any investigation of Marugg was started. A document submission, that came in the middle of a internal State Bar Conspiracy, to destroy complaints, and protect hundreds of Attorneys from investigations, according to the sworn testimony of the Bar Executive Director Joseph Dunn.

State Bar Criminal Corruption that the State Judicial Commission, and other LEO's had know about for years. The Sex Predator Marugg criminal cover up literally involved hundreds of corrupt Public, and Private Attorneys, DA Investigators, Peace Officer, Elected Officials, and major News Organizations like the UT, AP, Fox News, CNN, ABC, CBS, NBC, ect., ect., ect. All of which had copies of the PORAC conspiracy memo, as they minimized their investigations and reporting.

THIS INFORMATION WAS PROVIDED TO THE CAL WESTER LAW SCHOOL INNOCENCE PROJECT AND NEVER HEARD FROM AGAIN

GTI IS INVESTIGATING

In 2002, Marine Sgt. Todd Sommer died of "Natural Causes" according to an investigation. However, the Marine Widow's mourning period, and social activities, after Sgt Sommer's death were viewed by the Press, and other as not long enough, and inappropriate.

Every News Organization in the County could smell huge financial blood in the waters, surrounding the death of Sgt. Sommer, including The San Diego Union Tribune, the AP & its North County Times Newspaper.

Hugh, Lurid, Press activity, of the kind that can make Prosecutors Political careers. Lurid reporting, without checking facts, that immediately found a home, in DA Bonnie Dumanis goals of being Mayor of San Diego. In short order, a DA criminal investigation magically appeared, even though the death had already been ruled natural causes, and there was no evidence of any physical trauma, much less massive arsenic poisoning.

Even the Naval Criminal Investigation Service (NCIS) wanted a piece of Cynthia Sommer, for a perceived insult to a dead Marine. The NCIS reportedly, had a new toy, a CSI lab, and they wanted to do all the testing on Sgt. Sommer's body, for the DA's investigation. A lab that was not qualified, or properly trained, according to a post conviction investigation.

in November of 2005, Cynthia Sommer was arrested and prosecuted for the arsenic poisoning murder of Todd Sommer. The extremely high levels of arsenic poison in Sgt. Sommer's tissues was described by the DA's office, and medical examiners, as 1,250% higher than any lever of arsenic poisoning ever reported in a poisoning case.

That information alone should have been a big red flag to any competent prosecutors, and their experts. However, nobody was interested in an innocent Cynthia Sommer, including the UT, the AP, and every other news organization in the area. Cynthia's life, after Todd's death, was sensationalized, and exploited to sell news, and to advance the careers of ambitious District Attorneys like DA Dumanis, and lead prosecutor DDA Laura Gunn, who did not hesitate to commit crimes to stay out of prison, when the corruption fell apart.

Cynthia Sommer was convicted, and sent to prison in early 2007, with defense claims of Prosecutorial Misconduct, and evidence tampering. All of which, as usual, were ignored by the Judge. The conviction was appealed, and overturned in November of 2007, and a new trial ordered.

In early 2008, DA preparations for a new trial to put Sommer back in prison, conducted by lead prosecutor DDA Laura Gunn, disclosed the arsenic poison evidence used to convict Cynthia Sommer, NEVER EXISTED. That information was put in writing by DDA Gunn, on 4-17-08, and sent to DA Bonnie Dumanis, and Assistant DA JESSE RODRIGUES

1 INNOCENT CITIZEN, AT LEAST 3 CORRUPT SENIOR PROSECUTORS

Did the DA's Office, or any honest Prosecutor, immediately dismiss the charges? NO THEY DID NOT !

Did the DA's Office, or any honest Prosecutor, notify Sommer or her attorneys? NO THEY DID NOT !

The DA's Office, and it's staff knew that had an Innocent Citizen had been put in prison, and that she now had a very large Civil Damages Claim against DA Dumanis, DDA Gunn, and others, including the DA's Office. A Civil claim that could also produce Criminal charges, against Dumanis, Gunn, and others.

The only actions the DA's Office took was to immediately conspire to obstruct the Criminal, and Civil courts, to keep the Murder charges active, and use that obstruction to block the filing of a civil damages complaint. Sixteen months later a $20 Million dollar lawsuit was filed against Dumanis, Gunn and others.

A lawsuit that went on for years as the DA's Office hide the evidence of innocence, obstructed every evidence tampering complaint in the County, and criminally abused the full financial, and legal resources of the DA's Office, to suppress the lawsuit. The suit was eventually dismissed, by the same Superior Court System. The same Courts that the DA's had been conspiring with to cover up the wide spread evidence tampering in San Diego County for years.

This document of Innocence was delivered by hand to NCT EDITORS & REPORTER, & UT Editors, Jeff Light and Ricky Young, and other News Organizations in 2011. It was also repeatedly e-mailed to more than 50 UT e-mail address, 25 plus AP News Staff, every major News operation in the County, the California State Bar Office, AND THE INNOCENCE PROJECT. Notification to the same State Bar that was caught, three years later, conspiring to destroy the same documents of Innocence in 2014, to avoid investigating, and disbarring large numbers of SDDA Prosecutors, and other Attorneys.

Many written notices were followed up with phone contacts to verify receipt. Written criminal activity notifications where hand delivered to the DA's Office, The Attorney General's Office, and even the FBI, where they were promptly buried to avoid prosecuting multiple senior SDDA Prosecutors, including DA Dumanis.

There was extensive UT, AP, and other News Groups reporting on the Sommer Civil Suit, however, there was no evidence that any news group ever published the Innocence document, or questioned the DA's Office about the corruption document, or, hiding the Innocence of Cynthia Sommer, for financial and personal gain. A pattern of greed, and criminal corruption, that would be repeated many times, year after year, in the SDDA Offices, and the UT, AP, and other so called News Organizations.

THIS INFORMATION WAS PROVIDED TO THE CAL WESTER LAW SCHOOL INNOCENCE PROJECT AND NEVER HEARD FROM AGAIN

GTI IS INVESTIGATING
---
In January of 2009 a College Student named Michael Shields was arrested at a traffic accident scene, for Felony Assault with A Deadly Weapon (his car), by the Oceanside Police Department. A felony arrest where the Police and DA's Office knew that Shields, was in reality, an innocent victim of the assault, and that the arresting Officer Jon Domonique had released the real suspects at the scene, due to a negligent field investigation.

The hidden evidence of "Innocence" was a audio recorded statement, taken from Shields, within hours of the arrest by Officer Dononique. An Audio recording that clearly disclosed the tragic mistake. That mistake by Officer Domonique, became felony criminal obstruction of justice, when Domonique decided to hide the audio tape, and falsify his police reports, excluding the tape, and it information of innocence, in conspiracy with multiple SDDA DDA's. (as previously reported by this reporter)

The audio evidence tape remained hidden for more than a year, as multiple Prosecutors pushed for a guilty plea, from a man they knew was innocent. A plea on any crime, that would allow the corruption to be hidden behind a recorded conviction. Shields maintained his claims of innocence under extreme pressures, that put Prosecutors, with knowledge of the tape, in potentially career ending positions, disbarment, and possibly jail.

The primary prosecutor, Daniel Rodriguez, was only removed from the Shields case in October 2009, and placed on suspension pending investigation, when he was caught hiding audio tape evidence of innocence, in another case called the Shippia Case. Three young men were charged with rape and kidnap. The hidden audio tape statement was the Victim's statement that clearly indicated there was no rape and no kidnap, and that the three young men were over charged. While Rodriguez and other Prosecutors continually threatened long prison term, if the three young men did not confess before trial. A common corrupt tactic used by prosecutors to cover up Prosecutor corruption, as in the Shields case.

DDA Silva replaced DDA Rodriguez on the Shields case, and she continued to deny the existence of the Shields audio statement for six months, knowing that Rodriguez had been suspended, for hiding the victims audio tape statement in the Shippia case. DDA Silva continued to push Shields to plead guilty for less prison time up to the day of trial.

The audio tape statement of Innocence would remain hidden, until hours before the trial started, and Officer Domonique, and DDA Rodriguez would have to take the stand, under oath, and explain their corruption in front of a jury. Testimony that could put them, and the Prosecutors in prison, and provide hard evidence that could be used in a Civil trial for damages against the DA's Office.

The Jury listened to the audio tape, read the transcript, and quickly found Shields NOT Guilty on all counts. DDA Rodriguez quietly resigned, as the DA's Office obstructed all investigations and prosecutions, that could increase the SDDA's civil and criminal liability.

As if a near bankrupt college student could afford to file suit against the SDDA, with unlimited money and legal resources. Officer Domonique, simply went back to work, at the OPD, and the Oceanside PD and City Council obstructed all complaints and investigation of Domonique, and others, that could increase the City's Civil liability exposure for wide spread police corruption.

The presiding Judge in Shields trial, Runston G. Maino, took no actions against the very obvious SDDA Prosecutor and OPD felony criminal corruption. It would be three years before this reporter found the evidence on why Judge Maino remained silent.

At the time of the Shields trial, Judge Maino was actively involved in another conspiracy to obstruct justice, that involved another DDA named Anna Winn, and another OPD Police Detective named Mike Brown. Winn and Brown were conspiring with the Judge, to cover up the embezzlement crimes of OPD Police Sgt. McWilson.

There was extensive UT, AP, and other News Groups reporting on the basics of the Shields and Shippia cases corruption, however, there was no evidence that any news group ever questioned, or published on very obvious criminal corruption, by multiple Prosecutors in the the DA's Office, and corrupt Police Officers.

The SDDA quickly labeled the corruption as an employee issue, shut down all information, and all the so called investigative News Groups, folded their tents, and quietly disappeared. All with a continually expanding list of evidence tampering conspiracies, being exposed between the SDDA, and the Oceanside Police Officers.

When the Judge Maino corruption in the Shields, and Shippia prosecutions, was exposed in court documents, and given to the UT, AP, other News Groups, and the INNOCENCE PROJECT, there were no observable investigations, or publications. The UT, AP, and other News Groups could not cover the Judge Maino corruption, without raising questions about the lack of reporting on the Shields, and Shippia prosecution corruption, and the public record evidence documents, this reporter had provided to the UT, AP, and the INNOCENCE PROJECT.

THIS INFORMATION WAS ALSO PROVIDED TO THE CAL WESTER LAW SCHOOL INNOCENCE PROJECT AND NEVER HEARD FROM AGAIN
GTI NEWS IS INVESTIGATING !!!
---
Investigative Photo Journalism