MAY 2016
CRIMES BY ATTORNEYS - COMITTED FOR OTHER ATTORNEYS - COVERED UP BY MORE ATTORNEYS

INCLUDING THE STATE BAR, & CAL WESTERN SCHOOL OF LAW INNOCENCE PROJECT
A MASSSIVE EIGHT YEAR ATTORNEY PUBLIC CORRUPTION CRIMINAL CONSPIRACY, BETWEEN THE SAN DIEGO DA'S OFFICE (SDDA), THE CALIFORNIA STATE BAR (CSB), AND MANY OTHERS, INVOLVING THE INTENTIONAL PROSECUTION OF INNOCENT CITIZENS, AND IT'S COVER UP, HAS LEAD TO THE CAL WESTERN SCHOOL OF LAW (CWSL) INNOCENCE PROJECT (CWLIP), AND HOW THEY PROTECT THEIR FINANCES - PART V
ALL REQUEST FOR INTERVIEWS DECLINED
Eight years of GTI News Public Corruption Investigations, involving the San Diego District Attorney's Office (SDDA), has lead to many co-conspirators. Some of those co-conspirators were expected, while others were a surprise. However, this reporter never expected the SDDA Public Corruption, to lead into the offices of the California Western School of Law Innocence Project (CWLIP), and other Innocence Projects, across the State, and the Nation.
The March 2016 a San Diego Union Tribune article announcing a Joint Venture Project between the SDDA, and the CWLIP (PART IV), has once again expanded GTI's investigations of Attorney Public Corruption involving the SDDA, the California State Bar, and other Prosecutor Agencies. For more than 5 years, this reporter had provided the CWLIP extensive public record evidence, and supporting documents, on numerous corrupted, and intentional Prosecutions, of Innocent Citizens by the SDDA.
Corrupted felony prosecution conspiracies that involve more than forty (40) innocent citizens, a Serial Sex Predator Prosecutor, and multiple quiet resignations of corrupt Prosecutors, to hide the Public Corruption. A Sex Predator Prosecutor, that was using his protected position, reportedly for ten years, to prey on women defendants he prosecuted. A Protected Prosecutor, who was allowed to walk away with his freedom, and his license to practice law, to protect the financial interest of the DA's Office, the PORAC Legal Defense Fund, and large numbers of corrupt SDDA Attorney Prosecutors. Attorney corruption in all directions of the compass, to protect personal and Agency finances, as the Innocence Project Attorneys looked the other way, for money and Student jobs, with the same corrupt DA offices.
The total number of innocent people being prosecuted, and dumped into prisons, to cover up the SDDA, and other Prosecuting Agency Corruption, is any ones guess. One thing is certain, the CWLIP knew about more than forty (40) of those victims, as they avoided contacts, suppressed Public Record Evidence of the crimes involving potential CWSL Student employeers, and constantly solicited money, to advance a FALSE NARRATIVE of pursuing Justice for the "Wrongfully Convicted".
---
THE INNOCENCE PROJECT & WHAT THEY KNEW
Starting in 2011, as the written evidence of SDDA intentional prosecutions of innocent citizens grew, this reporter made numerous phone, and e-mail contacts, with CWLIP staff, and provided copies of public record evidence documents, that were obtained from the SDDA files. Documents to IP staff, that included Director Justin Brooks (jpb@cwsl.edu), Asst. Dir. Alex Simpson (ajs@cwsl.edu), Jeff Chinn (ajs@cwsl.edu)and other staff members, most of which would not provide their names, when contacted about public corruption in the SDDA Offices.
Confidential SDDA documents, written and signed by Attorneys, describing Attorney felony criminal conspiracies, to prosecute INNOCENT citizens, and victims of Prosecuting Attorney public corruption crimes. All with coordinated SDDA cover up conspiracies. Documents from inside the SDDA files (1) (2) (3) (4) (5), that were never intended to see the light of day.
Years of direct notifications, with multiple verbal confirmations of receipt, by IP staff members, IP statements of ongoing case reviews, and many assurances, that the CWLIP supervisors would follow up with this reporter. Follow up contacts that never occurred.
These on going contacts with CWLIP staff, and copies of public record reporting, included the expose of a California State Bar (CSB) Criminal Conspiracy, to destroy evidence, and complaints, on years of State Wide Attorney corruption , which included the SDDA Offices, and large numbers of their Prosecutors. State Bar evidence document destruction, involving hundreds of complaints against Attorneys. Destruction of evidence documents on Innocent Prosecutions in the SDDA Offices, that were identical, to the documents provided to the CWLIP. These documents also Included the DDA Ernest Marugg Serial Sex Preditor cover up conspiracy, that involved Attorneys, and Staff with the Peace Officers Research Association Legal Defense Fund. A criminal conspiracy planned and executed by the San Diego Deputy District Attorneys Association, and the DAs senior staff.
A close look at the CWLIP, it's finances, what it investigates, and what it does not investigate, explains why the CWLIP ignored the SDDA Public Corruption documents, and their many prosecutions of innocent citizens. It also explains why CWLIP did not hesitate to join, a corrupted Joint Venture program, with the same DA's Office that is a prime source, for new Innocence Project Clients, and fund raising. A program that was being jointly advertised, as a major benefit for Innocent Citizens that were "Wrongly Convicted", as the Innocence Project buried the evidence of SDDA corrupted prosecutions.
A corrupted Joint Venture program, with huge financial, political, and public image benefits for a SDDA Office, rampant with years of exposed corrupted prosecutions of innocent citizens, evidence tampering, and wide spread Obstruction of Justice crimes, linked to DA and Police-Firefighter Election Fraud crimes. A program that also had huge financial benefits, for the Cal Western School of Law, it's Innocence Project, and it's Law School Graduates.
The CWLIP, and other Law School Innocence Projects (IP), have obtained the release of a few innocent citizens from prison, but only years after their convictions. Many of which would not have gone to prison in the first place, if the Innocence Project Attorneys had followed the law, and their sworn oaths, as Officers of The Courts, to investigate, and immediately report, public corruption involving Prosecuting Attorneys, and the Courts.
THE CON GAME SETUP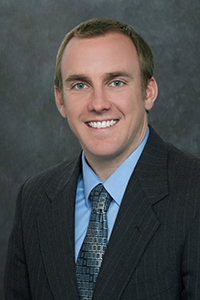 The Law School IP's have setup a very self protecting strict policy, to only investigate POST CONVICTION CASES, on a very limited list of serious crimes. That is, if someone files a complaint long enough after conviction, with enough evidence to get the IP's interest, without exposing Prosecutor corruption. A policy that was angrily confirmed, and defended by CWLIP Staff Attorney Michael Semanchik, when this reporter contacted the CWLIP, with questions about the announced SDDA Joint Venture Program, and the SDDA corruption documents given to the CWLIP, by this reporter. Questions about a SDDA's Office with a very public record, of knowingly prosecuting innocent citizens, while using all SDDA legal and financial resources to hide the corruption, and bury the Legal, and Civil Rights of their victims.
Semanchik's only defense to questions about the prosecution of innocent citizens by the SDDA was, the CWLIP only investigates post conviction cases. When questioned about the recent e-mails with article links, and evidence document links, sent to him, Director Justin Brooks, and Assistant Director Alex Simpson, Semanchik's irritation became obvious, and loud. Semanchik stated the IP was not interested in hearing about, or discussing "Conspiracy Theories", and ended the phone conversation.
A very revealing statement from an IP Attorney, as the public record documents Semanchik considered "Conspiracy Theories", were written by Attorneys, signed by Attorneys, and buried by Attorneys. Attorneys working for the SDDA, and it's prosecutors, to protect the finances of themselves, and their employers, at the expense of their victim citizens, and the public at large. Not to mention a strong desire to stay out of prison.
Statements, attitudes, and more importantly conduct, that is very different from the CWLIP Web Page advertising, that states the mission of the Cal Western Law Innocence Project is:
Web Site Marketing Statements designed by Staff Attorney Michael Semanchik, according to the Web Site. Statements that do not match the observable practices of the Innocence Project. Practices by Attorneys, that include extensive solicitations for financial donations, to support an Innocence Project, with multiple definitions of the word "Innocent" that are linked to protecting donation request, and future employment objectives for staff and students.

Niels Schaumann is the Dean of the Cal Western School of Law (CWSL), which sponsors, supports, and uses the Innocence Project extensively, in it's marketing for new students, and solicitations for public financial donations, to support the IP's operations. Schaumann's Office refused all request for interviews. The CWSL describes the IP as a valuable school resource, for training future attorneys how to investigate, and analyze legal documents, and facts. Training that all evidence indicates, also includes how to avoid exposing the corruption of other attorneys that could adversely impact their future finances.
CWSL claims a $100 million in assets, and 650 J.D. Students. The California State Bar claims more than 185,500 active practicing Attorneys, and a $64 Million dollar annual budget, that is linked to massive documented corruption, in State Bar operations, involving large numbers of corrupt Attorneys. Years of corruption and conspiracy as detailed in a GTI New's investigative series. Attorney organizations that have more in common, when it comes to money over legal ethics, than they would want the Public to know about.
Cal Western Law's main Web page, like it's Innocence Project Web page, also contains many noble marketing statements, like:
"This shows in our many public interest programs, the content of our curriculum and the actions of our people"
Noble statements that do not match the facts, or the conduct of Cal Western Law's IP. Not one supervisor of the Innocence Projects, or Dean Schaumann, was willing to discuss the documented corruption of the State Bar, the corrupted SDDA Office joint venture program with the CWLIP, or the public record evidence documents provided to the CWLIP, and CWSL by this reporter.
THE FACTS ARE
The CWLIP only investigates long dormant post conviction cases, for very good reasons, and they are all personally financial. The largest single employer groups, for Graduating Criminal Law Students, in California, or the Nation, are CRIMINAL PROSECUTION AGENCIES. Exactly like the San Diego Deputy District Attorney's Office (SDDA), that is being protected from public corruption exposures, by the IP policies and practices.
Law Schools Nation Wide, including Cal Western School of Law, are being sued on a regular basis, by former students, due to the lack of jobs, following graduation. CWSL reportedly charges more than $40,000 per year, per student, for 690 students, or $27.6 million per year. Students that reportedly graduate with debts averaging $150,000.00, and limited job prospects.
Student Law suits, with high Law School legal defense cost, that also adversely impact Law School finances, and more importantly their advertising programs, that keep the new student fees, and IP donations, flowing into the Cal Western Law School assets. Strong motives for a Law School, to avoid reporting Public Corruption in Prosecuting Agencies, that are a prime source of jobs for their students.
If the CWLIP, and other IP organizations started investigating ACTIVE CORRUPTED PROSECUTIONS of Innocent Citizens, in their local, and State Prosecutor Offices, it would expand the limited job opportunities, of large numbers of Law School Graduating Attorneys. City, County, State, and Federal Prosecuting Agencies would not look favorably on Law Schools, and their Graduates, that constantly exposed Prosecutor corruption, and jeopardized the finances and reputations of those Public Prosecuting Agencies, and their Attorneys.
The CWLIP's day to day conduct, and documented knowledge of the ongoing SDDA Public Corruption, relative to their VERY ACTIVE FUND RAISING programs, raises many questions about the ethics, professional conduct, and motives, of the Attorneys being educated by CWSL, and it's IP. CWLIP, and other California IP's, have funded major studies on Public Corruption, that are used extensively to market the Law School IP's, and support their fund raising operations. One of the studies is called the "California Wrongful Conviction Project". A study that is used extensively in IP fund raising Nation wide. IP web sites state:
"The project found the causes of the wrongful convictions to be official misconduct (39%), perjury or false accusations (42%),.................................... and inadequate or ineffective defense counsel (19%)."

"Keith Findley from the Wisconsin Innocence Project conducted a study and found that police misconduct was a factor in as many as 50% of wrongful convictions involving DNA evidence"
These special studies make it clear the CWLIP knows that 39% of wrongful convictions are due to "Official Misconduct" which is Prosecutor and Law Enforcement Public Corruption. Exactly as described in the SDDA Obstruction of Justice Documents, provided to the IP by this reporter.
The study continues with 42% of wrongful convictions are due to "Perjury or False Accusations". The vast majority of criminal accusations comes from Prosecutors and Police Officers during trials, or forced plea bargains, with extensive documented evidence tampering. Cases exactly like the one's that were in writing, from the SDDA conspiracy documents, that were given to the CWLIP by this reporter.
The CWLIP proudly declares that 50% of wrongful convictions involving DNA were due to Police Misconduct. Any competent Attorney, or Law Student would understand that Police Misconduct, in wrongful prosecutions, is not limited to just DNA. Yet the IP avoids questioning, investigating, or reporting the ACTIVE corrupt Prosecuting Attorneys, and Law Enforcement practices, that put the IP's future innocent clients in prison, in the first place.
The Innocence Project's uses these studies extensively for Fund Raising, making it clear that the CWSL and it's IP believe the studies are valid, and that CWLIP understands that the corrupted prosecutions of innocent people, occur long before their clients spend years in prison. Convictions, and prison time, that occur in part, because the Law Schools, and their Innocence Projects, look the other way on Prosecutor corruption, to protect their financing, and the future employment opportunities of their Law School Graduates.
More importantly, with the self imposed severe investigation restrictions of the IP's, most of the corrupted prosecutions of innocent people will never be discovered, by any IP Investigation, or anyone else. In large part due to the documented, continuing criminal activities of the Prosecuting Attorneys, that put the Innocent in prison, in the first place. The same Prosecutors, protected by the IP indifference, will actively work to destroy all incriminating evidence, to avoid the same fate, as their innocent victims. Attorney conduct that is documented in the SDDA, and State Bar documents, that were given to the CWLIP by this reporter.
Attorney and Law Enforcement Public Corruption activities, that any competent experienced CWLS Attorney would know, will receive full protection from the Agencies they work for, as well as other supporting Law Enforcement Agencies. The same kind of protection being provided by the Innocence Projects, years before the corruption might be discovered by accident, or an IP complaint. A system of public corruption cover up, that provides clients for the IP, and supports their aggressive fund raising operations.
All of the active corrupted prosecution cases of innocent people, that were discovered by this reporter, involved the intentional hiding, manipulation, and destruction, of evidence, during the Police or SDDA Investigations, or during and immediately after the Trials. Only on rare occasions, do some of those corruption evidence documents survive long enough to be found. The IP's financial self-serving practices are only making that public corruption cover up process easier for corrupt Prosecuting Agencies.
Most of the documents exposed by this reporter were accidentally exposed two (2) to four (4) years after the corruption occurred. Documents that had survived, only because they had been designed, and filed, by Attorneys, with the intent, that they would never be seen again by anybody, including Innocence Project Investigations.
The CWSL and it Innocence Project also knows from experience, that when an innocent citizens is convicted and sentenced, the Courts actively avoid all appeals, except the most extreme, and obvious, if and only when there is extensive supporting evidence. The probability that a Convicted, and Sentenced, innocent citizen will ever show up on the Innocence Projects radar, is reportedly less than five (5) percent, and near 0% chance, that the vast majority of Innocent victims will ever be heard from again.
THE CORRUPTED CONVICTION REVIEW UNIT
With all of this IP knowledge, of Public Corruption Prosecutions of innocent citizens, by the the SDDA Offices, under the watch of, and directly involving DA Bonnie Dumanis, the IP still joined the SDDA corrupted program. The SDDA and the IP run full page ads on their Web site promoting the formation of the joint venture program known as the George "Woody" Clark Conviction review unit. A program that all evidence shows is good advertising for the SDDA, and the IP, and very bad for Innocent citizens. Advertising that is primarily designed to support their public image, and fund raising programs.
IP Director Justin Brooks, stood next to DA Bonnie Dumanis and reportedly stated:
"I am thrilled that Bonnie Dumanis has committed to a conviction integrity unit.  My office has had a long-term relationship with her office based on cooperation and mutual respect.  That relationship has led to the release of two innocent men, Uriah Courtney and Kenneth Marsh, both who were wrongfully convicted and both who were released due to the joint efforts of the San Diego District Attorney's Office and the California Innocence Project," said Justin.  "No one wins when an innocent person is in prison."
Unfortunately, this reporter, Justin Brooks Innocence Project, and DA Dumanis know about more than forty (40) Innocent victims of the SDDA Office, that did not fair as well, as Uriah Courtney, and Kenneth Marsh. Mr. Brooks statement that "No one wins when an innocent person is in prison" is in direct conflict with the IP's fund raising Bank Accounts, their investigation practices, and corrupt Prosecutors with no accountability. That sounds like a win-win financial situation, for the SDDA's Office and the IP.
Brooks does not avoid all News interviews. He is quick to provide News interviews that advance the FINANCIAL GOALS of the Innocence Project. In a 2009 NBC San Diego's interview on the Cynthia Sommer's corrupted prosecution lawsuit, against DA Dumanis, and the DA's Office, Brooks stated it was clear that "mistakes were made". Mistakes is an interesting word from an Attorney, that is used to describe a SDDA Felony Criminal Conspiracy to Obstruct Justice, in the Murder Prosecution of an Innocent woman, with motives and conduct designed to keep the innocent woman in prison, and the corrupt Prosecuting Attorneys out of prison.
Brooks went on to state that "IT SHOULD BE MORE DIFFICULT for citizens to pursue lawsuits against government agencies because, "WE DON'T WANT GOVERNMENT EMPLOYEES TO BE WORRYING ABOUT BEING SUED".
An interesting position for an attorney that claims to be a representtive and Protector of the Innocent, and the "Wrongly Prosecuted". A statement that raises more questions about Brooks, and the IP credibility, competence, and motives for looking the other way on SDDA corrupted prosecutions. Brooks statement suggest he knows little, to nothing, about how our Civil Litigations system really works, or his real concerns are about the Innocence Projects becoming co-defendants, in lawsuits involving the DA Offices, that are protected by IP Attorneys, their investigations, and their fund raising policies.
One of the SDDA documents this reporter gave to the IP was a SDDA INTER-DEPARTMENTAL CORRESPONDENCE document on the Sommer case, dated April 17, 2008. A document that states the DA's Office, and DA Dumanis, knew in April 2008 that the Arsenic Poisoning Evidence used to convict, and imprison Innocent Sommer, never existed. Evidence that the DA's Office "CONSPIRED" to hide, as they intentionally conspired to manipulated the Civil, and Criminal Courts, to obstructed the full dismissal of Murder charges against Sommer. An obstruction conspiracy designed and operated, to obstruct the legal rights of Sommer, and reduce the Civil liability exposure of Dumanis, and the DA's Office. Not to mention their chances of being arrested, and criminally prosecuted, as previously reported by GTI News.
The false imprisonment of Sommer was not detected by the IP, even though there was extensive evidence of corruption during the investigation, and prosecution. The Sommer doccument should have been a big red flag on felony criminal obstruction of Justice, to the Attorneys of the IP, but they remained silent.
Statements that also explain why IP Director Brooks was so "THRILLED THAT BONNIE DUMANIS HAS COMMITTED TO A CONVICTION INTEGRITY UNIT". A program that has no observable INTEGRITY, and is a clear and present danger to Innocent Citizens, that Brooks and the IP Attorneys are suppose to be representing. All evidence indicates that Brooks, and the Innocence Project financial objectives, are more aligned with the DA's Office, than with their Innocent Citizen Clients.
---
Conduct that the public thinks would mean DISBARMENT for Attorneys. THAT IS, IF YOU COULD FIND A STATE BAR THAT WAS NOT CONSPIRING WITH ATTORNEYS, TO COVER UP THEIR CRIMES, FOR MORE MONEY, AT THE EXPENSE OF THE PUBLIC.
GTI NEWS IS INVESTIGATING !!!
---
Investigative Photo Journalism