By Woodrow L. Higdon - woody@gtinewsphoto.com
JUNE 2010
SAN DIEGO COUNTY, CALIFORNIA SUPERIOR COURTS PUBLIC CORRUPTION COVER UP
If anyone thinks the Superior Court System will protect the legal rights of criminal defendants, when their legal protections are buried by Police and District Attorneys evidence tampering, don't hold your breath, unless you have a death wish.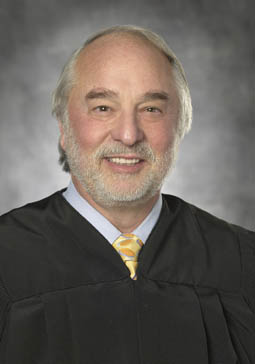 On February 3, 2010 the North County Superior Court Supervising Judge Joel M. Pressman, was given a detailed complaint, with full documentation, on extensive evidence tampering in Superior Court Trials, and it's cover up by DA's and Police. The criminal conduct involved multiple San Diego County District Attorneys, and multiple Oceanside Police Officers investigating and prosecuting hundreds, if not thousands of criminal cases, and then testifying in the San Diego North County Superior Court System. The whole system of protections, for a fair trial, for criminal defendants was gone in San Diego County. Even the California State Attorney General's office was scrambling to cover up the corruption due to the large number of police and DA's involved in evidence tampering, election fraud, conspiracy, and obstruction of justice, A very real threat to the criminal justice system. Citizens Constitutional criminal protections had been sold by the Superior Courts to dirty cops, dirty DA's, and their unions. All of the corruption is linked in one way or another to the protection and expansion of the union money system, and that protection is tied to everything and everyone.
As Reported by GTI News Photo: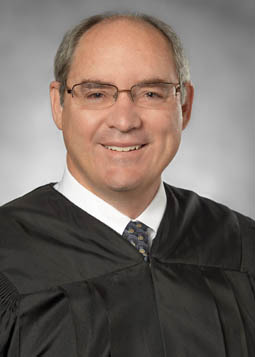 Presiding Judge Kevin Enright's written reply was very simple, "it is outside the scope of my responsibilities as the Presiding Judge to take any action with respect to the issues you raise". This reporter had provided hard evidence, founded in public record documentation, on large scale evidence tampering and it's cover up, that involves the entire judicial prosecution system from local police, to DA's, to the Attorney General's Office, and responding Presiding Judge Enright says it is outside the scope of his responsibilities, which is felony criminal obstruction of justice.
This reporter, as a former police officer, a civil litigation investigator, and expert witness over a thirty year period, has watched as judges on the bench routinely ignore criminal conduct by attorneys and law enforcement officers. There is always the appearance of judicial anger, and disgust at criminal violations by prosecutors, and police officer, but seldom is anything done about the corruption.
The exposure of more evidence tampering, civil right violations, and other public corruption continues to expand with ever passing day in San Diego County. The courts continue to demand respect from the accused, as innocent people are prosecuted for crimes they did not commit. While police and district attorney's hid the evidence that will clear them, and the courts take the position that any court action is "outside the scope of their responsibilities".
As Reported by GTI News Photo:
So much for the Superior Courts protecting the right to a fair trial when dirty Cops, dirty District Attorneys, and union money is involved. The result is that innocent citizens, like Michael Shields, Cynthia Sommer, and others are falsely arrested, and prosecuted, to cover up the extensive evidence tampering and public corruption. Crimes by District Attorneys, and law enforcement officers from local police, all the way up the the State Attorney General, and the Governor.
GTI NEWS INVESTIGATIONS ARE CONTINUING