AUGUST 2013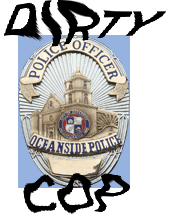 OCEANSIDE POLICE DETECTIVE MIKE BROWN, DDA ANNA WINN, AND SUPERIOR COURT JUDGE RUNSTON MAINO, OBSTRUCTED JUSTICE, AND CONSPIRED TO PROTECT POLICE SGT. McWILSON & THEMSELVES, FROM ARREST & PROSECUTION, IN A GRAND THEFT EMBEZZLEMENT CONSPIRACY & IT'S COVER UP, LINKED TO UNION ELECTION FRAUD
PART I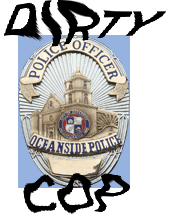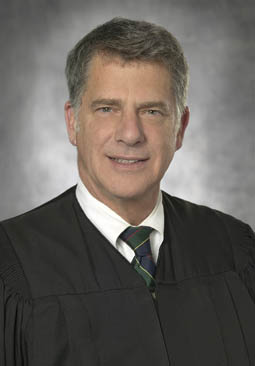 DETECTIVE MIKE BROWN - -DDA ANNA WINN - -JUDGE RUNSTON G. MAINO
GTI's continuing investigation of wide spread, long term, Oceanside Police, and San Diego District Attorney public corruption has disclosed court documents, that verify another Police and DA conspiracy, that is now directly connected to the Superior Courts. A conspiracy, once again, to cover up the criminal conduct, of more Oceanside Police Officers. A Police-DA cover up conspiracy, that only fell apart, when the non-police girlfriend embezzler, eventually broke her silence, and turned State's evidence to avoid jail time. A plea bargain naming Oceanside Police Sgt. Walter McWilson as her co-conspirator in a six figure, three year long, embezzlement scheme.
Another OPD Police Sergeant, describe as a rising star in the department, that the Oceanside Police Investigators, knew was involved in the felony crimes, in the early stages of their investigation. A police Sergeant that confessed to lying to investigators about his involvement during the investigation, but was protected from arrest, in the hope the girlfriend embezzler would remain silent.
A DA - Police felony criminal conspiracy directly connected to a San Diego Superior Court Judge. A Judge, DDA, and Detective that continued that cover up conspiracy from the 2010 prosecution of Sgt. McWilson, to this date, and the publication of this article. A Police Sgt. with a hidden history of gangs, guns, and running from police.
All in written sworn testimony, on McWilson's 2009 Arrest Warrant documentation, with the signatures of Det. Mike Brown, San Diego DDA Anna Winn, and Superior Court Judge Runston G. Maino. An arrest warrant that appears to have been hastily written by Brown, as the cover up fell apart, and the protected Police Sgt. McWilson, got named.
An arrest warrant reviewed by numerous reporters and news groups, and not one published, on another very obvious criminal conspiracy, by San Diego DA prosecutors, the Oceanside Police investigating officers, and the California Superior Court Judge.
THE DIRTY COP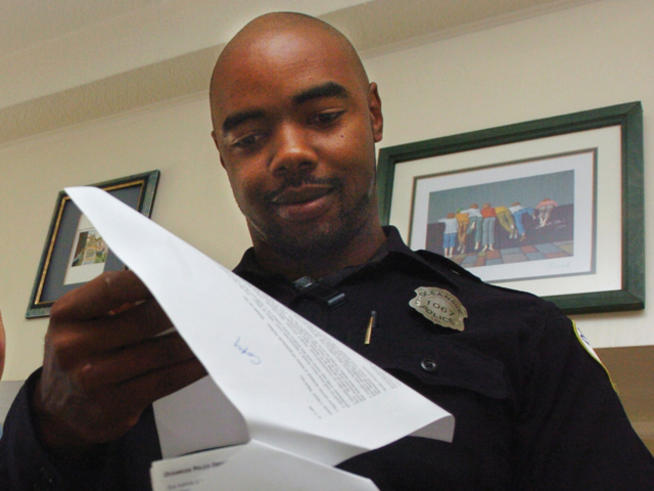 When the OPD Police - SDDA criminal cover up conspiracy fell apart, Sgt. Walter McWilson was arrested in November of 2009, plead guilty in February of 2010, and was sentenced in June of 2010 to one year in Jail. Co-conspirator Aimee Rich reportedly did no time, due to her eventual cooperation with the DA's Office, in convicting Sgt. McWilson. A plea bargain that forced the cover up into the light.
The McWilson case is one of a series, of multi-level Oceanside Police and DA corruption stories, that left many unanswered questions in 2010, and was followed by the usual extensive Police and DA suppression, and manipulation of information, before and after, the McWilson guilty plea. Another felony criminal cover up, orchestrated by using State personnel privacy laws, to cover up criminal conduct, of police, Judges, and DA public employees. While the Chief Of Police and the lead DDA prosecutor falsely postured, and openly lied to the press, to discourage further investigations, and hide the corruption.
As Previously Reported By GTI News:
The November 2009 arrest warrant court document, discovered in a parallel GTI investigation, on other Oceanside Police and DA corruption stories, detailed events covering an 18 month, OPD Investigations Division, embezzlement investigation. A document, that details by date, event, and crime, another on going Oceanside PD, and District Attorney's Office criminal conspiracy to obstruct justice, and cover up Police and DA crimes.
Public Corruption involving wide spread law enforcement Public Union election fraud, evidence tampering, and hundreds of millions of dollars in Public Union assets, that are literally being stolen from tax resources. The public exposure of which, would dramatically and adversely, impact the Public Unions image, and their ability to falsify elections, to expand the pay and benefits, of the same people running the criminal cover ups.
As Previously Reported By GTI News:
THE ARREST WARRANT DOCUMENT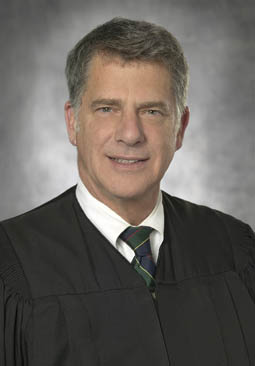 The Detective Mike Brown arrest warrant document for Sgt McWilson covers the time period from May 7, 2008 to November 10, 2009 when the arrest warrant was issued, and the described occurrances do not match the press releases previously issued by the OPD, and the DA's Office. An arrest warrant signed under penalty of perjury by Oceanside Det. Mike Brown #1106, DDA Anna Winn, and Superior Court Judge Runston. G. Maino.
Det. Brown states:
5-7-08 - Royal Pacific Construction files criminal complaint with Det. Brown, against employee Aimee Rich, for embezzling company funds, and the OPD criminal investigation is activated. It is not the first police corruption cover up for Det. Brown.

5-14-08 DET. BROWN:

"Ms Rich was interviewed and admitted to committing a series of thefts from the company using various schemes to take the money"........."to make purchases for Rich and her friends."......"Rich initially declined to tell detectives the names of her friends....."

6-12-08 DET. BROWN:

"detectives of the Oceanside Police Department served a Search Warrant at the residence of Aimee Rich........, and detectives seized stolen property items, and documents".

8-10(+-)-08 DET. BROWN:

"Police Sgt. McWilson came to my desk and inquired about the Rich investigation. He told me that an old friend, Aimee Rich, told him I was going to arrest her for taking money from the company she worked for. Sgt. McWilson asked me what he could tell Ms. Rich regarding the circumstances of her pending arrest."

Detective Brown has know for three months that confessed embezzler Rich has stolen large amount of money, much of which was used to BUY GIFTS FOR FRIENDS. Sgt. McWilson identifies himself to Brown as "AN OLD FRIEND" of confessed embezzler Rich, and yet, according to Brown's statements, McWilson is not questioned regarding any involvement, knowledge of, or receipt of gifts, from FRIEND Rich.

Sgt. McWilson then request details of an on going felony criminal investigation, with a pending arrest. Det. Brown then provides full details of the investigation, and pending arrest, with advise to Sgt. McWilson, to tell Rich to recover all stolen property from FRIENDS, and turn it over to the Police.

All of which is in direct violation of multiple Departmental Policies & Procedures, and criminal statutes. Det. Brown even gives Sgt. McWilson a heads up on Rich's refusal to identify her friends, or what gifts they were given. All of which tells this former police officer reporter, that Det. Brown was telling McWilson to get rid of any evidence connecting himself to Rich, and to hope that she continued to keep her mouth shut on the identity of FRIEND, and co-conspirator Sgt. McWilson.

Det. Brown does not interview McWilson on his FRIENDSHIP with confessed embezzler Rich, nor does Det. Brown get a search warrant for Sgt. McWilson's residence. There is also no evidence in the arrest warrant, whether or not, experienced Det. Brown told any supervisor about the McWilson contact, or if any other case investigators knew about the contact.

12-28-08 DET. BROWN:

"while reviewing all of the records and evidence received in this case, I noticed that Detectives had seized a receipt for a mattress from Aimee Rich's residence. The receipt listed the name Walter McWilson. At this time, I remembered that Sgt. McWilson had inquired about this case in mid August of 2008."

It has been seven (7) months since the search warrant was served on admitted embezzler Aimee Rich, and five (5) months since McWilson contacted Det. Brown for details on her pending arrest, and Det. Brown says he was reviewing "all of the records and evidence in this case", when Det. Brown suddenly finds a document with Sgt. McWilson name on it.

This former police officer reporter has participated in search warrant activities in the past. OPD Detectives, including Brown, knew in April 2008 that self confessed embezzler Rich was refusing to identify the FRIENDS she gave stolen property to, and the June 2008 search warrant was partly served to find evidence of those stolen property gifts, and to identify who those people were. Any investigator, with even half a brain, would do a detailed review of all documents, within 48 hours of the search, looking for names, address, phone numbers, purchase locations, etc., to identify potential co-conspirators in the embezzlement, or "FRIENDS" that had received stolen property. The McWilson document was either buried, or the OPD detectives are among the most incompetent cops in the State. These cops are not stupid, and the OPD long documented history of covering up the crime of other OPD cops speaks for itself.

Det. Brown claims the receipt with McWilson's name was not detected for 6 months, even after Sgt. McWilson showed up at Det. Brown's desk five month earlier, telling Brown he was a FRIEND of embezzler Rich, and wanting protected information to give to the confessed embezzler FRIEND Rich.

12-30-08 DET. BROWN:

" I interviewed Sgt. McWilson regarding the receipt........Rich purchased several gifts for McWilson......McWilson said he had no idea that Rich was taking money from her employer......."

Det. Brown and the OPD Investigation Division now has confirmation from Sgt. McWilson that he has obstructed a criminal investigation, and by omission, lied about receiving stolen property from known embezzler Rich. Lying to a police officer is criminal conduct.

There is no arrest, and no search warrant for McWilson residence.

1-6-09 DET. BROWN:

"I met with Sgt McWilson again and requested a detailed list of the items that Rich gave him. During the conversation, Sgt McWilson told me Rich had also given him three TVs."

Brown and the OPD has known for a week McWilson lied, and that he is in possession of stolen property. They did not immediately seize the stolen property, and they waited a week just to ask McWilson for a list.

Det. Brown and the OPD Investigations division now knows that Sgt. McWilson has lied again, to a police officer involved in a criminal investigation, which is felony criminal conduct, and McWilson is in possession of more stolen property.

There is still no arrest, and no search warrant for McWilson's residence.

The only good information for Brown and McWilson is embezzler Rich is still keeping her mouth shut about FRIEND, and co-conspirator SGT. McWILSON.

1-21-09 DET. BROWN:

"Sgt. McWilson provided and itemized list of everything Rich had given him."

Two weeks later, Det. Brown receives a long list of expensive stolen property, which includes four (4) flat screens TVs, not three, as previously stated by McWilson, of varying sizes from 32 inches to 48 inches.

There is still no arrest, and no search warrant for Sgt. McWilson's residence.

All evidence indicates, as long as embezzler Rich keeps her mouth shut, Det. Brown and the OPD Investigations Div. will continue to protect Sgt. McWilson from arrest, for a variety of reasons, including the protection of the public image of the Police Department.

That public image is critical at that point in time, as the OPD and Firefighter Unions, long planned Election Fraud conspiracy to expand pay and benefits, is scheduled to activate in five days, with the establishment of the Kern Recall Political Action Committee (PAC), and the Oceanside Officer Jon Domonique, DDA Daniel Rodriguez Evidence Tampering cover up conspiracy is just starting, as previously reported by GTI News. Another DA - Police conspiracy that will eventually link back to Judge Maino.

1-23-09 DET. BROWN:

"Sgt. McWilson brought most of the items described above to the police department."

Det. Brown and the OPD, supposedly have a list of stolen property from Sgt. McWilson, and he only brings in part of the list, two weeks later. There is no information on any OPD review of the list, or questions on why McWilson only delivered some of the stolen property. The next entry in the Warrant is dated four mounts later.

There is still no arrest of McWilson, and no search warrant for more stolen property, that the OPD already knows is missing from the list previously provided to Det. Brown, by McWilson.

OPD Motives For Cover Up are expanding. - In late April 2009 the Oceanside Officer Damon Smith eight (8) years of evidence tampering in criminal investigations surfaces, in the middle of growing questions about the ongoing Police and Firefighter Election Fraud Conspiracy. Chief McCoy, the OPD, and the City Council are scrambling to suppress all complaints and investigations of the wide spread on going criminal operations.

5-20-13 DET. BROWN:

"Sgt. McWilson turned over an Ultimate Support microphone boom stand and a Proline 3 tier keyboard stand to me at the Oceanside police department that he also obtained from Aimee Rich, but had not previously disclosed."

Once again, Sgt. McWilson has obstructed the criminal investigation, hiding more stolen property, from a partial return four months earlier, that no one in the OPD Investigations questioned, or followed up, according to the arrest warrant document.

As before, there is no arrest of McWilson, or search warrant for his residence, and embezzler Rich remains silent, on co-conspirator Sgt. McWilson

5-26-09 DET. BROWN:

"I interviewed Walter McWilson a second time regarding his relationship with Aimee Rich, and the circumstances surrounding Ms. Rich giving McWilson numerous gifts throughout their relationship...... However, he admitted that he had intentionally lied to me during our initial interviews."

Sgt. McWilson has confessed to obstructing justice for a year, and again, lying to a police officer, involved in a felony criminal investigation, and there is no arrest, or search warrant for McWilson's residence, as more and more stolen property keeps appearing.

7-30-09 DET. BROWN:

"Aimee Rich agreed to provide a statement regarding the stolen property that Rich had provided to Sgt. McWilson. Rich stated that Sgt. McWilson became aware that she was using her Royal Pacific Construction company Home Depot credit cards to purchase items for her personal use. He became aware of this sometime in 2006......"

Embezzler Rich turns states evidence naming Sgt. McWilson as a co-conspirator for at least three years. Det. Brown and the OPD Investigators know that McWilson has been lying to police officers in the investigation, on multiple occasions, and hiding stolen property at every turn, for more than a year, and there is still no arrest for another 40 days.

All evidence indicates if co-conspirator Embezzler Rich had kept her mouth shut, Sgt. McWilson would still be a police Sgt. on the Oceanside PD, with the full support and criminal cover up by his fellow officers.

The arrest warrant that provided all of this evidence was finally filed with the courts on November 10, 2009, as the cover up conspiracy fell apart, AND WAS SIGNED BY DETECTIVE MIKE BROWN, DDA ANNA WINN, AND JUDGE RUNSTON G. MAINO.

Other Motives For The McWilson Cover UP, That Were Active, And Continuing, In The OPD & DA's Office In Late 2009, and continuing.

In July and August of 2009, the Oceanside Police and DA public corruption cover up conspiracies are expanding in all direction to protect their public image, and other on going criminal operations.

The first stage of the Oceanside Police and Firefighter election fraud conspiracy has succeeded with the setting of a special recall election date for December 2, 2009. Any corruption exposure could tank the election conspiracy before the election date.

The suppression of complaints and investigations of the Officer Damon Smith, and Officer Jon Domonique evidence tamper, directly involving DDA Daniel Rodrigues and DDA Laura Gunn, in multiple cases with innocent people in jail, is in high gear.

The 2008 DA Office's 2008 conspiracy to cover up the false imprisonment of Cynthia Sommer for Murder fails, with the September 2009 filing, of a $20 Million dollar lawsuit against DA Dumanis, DDA Laura Gunn, and the DA's office. Any on going evidence tampering documentation that gets out, and into the hands of Summer's attorneys, would be disasterous for the DA's office, and DA Dumanis, who is running for Mayor of San Diego.

August 2009 marks the start of the Chief of Police Frank McCoy conspiracy with multiple senior police officers, to destroy evidence, and cover up the criminal conduct, of another Police Sgt. named David Larson.
THE CONTINUING CRIMINAL COVER UP IN 2013
DDA ANNA WINN

On 8-13-13 this reporter contacted DDA Winn by phone for comment. DDA Winn is a well know local Prosecutor, with a highly publicized, 100% conviction rate. DDA Winn was provided extensive details from the Arrest Warrant document, on Det. Brown's obstruction of justice conduct, in the McWilson case. Winn denied any knowledge of the McWilson - Det. Brown meeting in August of 2008, or any police misconduct, however, Winn had signed the Arrest Warrant document, right next to Det. Brown's signature.

Winn was also told that Det. Brown had a history of covering up corruption by Oceanside Police Officers, and District Attorney public corruption. This reporter referred Winn to GTI's web site for additional information, and provided her with the names of DDA's that were involved, including DA Dumanis.

Winn stated she would need a few days to review the Arrest Warrant Document, Web site documents, and get back to this reporter. This reporter told DDA Winn of a planned contact, with Det. Brown, at the Oceanside PD in the near future, to allow Brown the opportunity to comment. DDA Winn thanked this reporter for the call, and hung up.

On 8-15-13, this reporter contacted the Oceanside Police Investigation division, requesting contact with Det. Brown. Investigations stated that Det. Brown no longer worked for the OPD, and that Brown had taken a job with the District Attorney's Office, as a DA Investigator.

OPD Investigations supervisor Capt. Ray Bechler was contacted, provide a copy of Det. Brown's Arrest Warrant document, and the details of the police corruption cover up. Bechler was also referred to GTI's Web site for additional documentation. Capt. Bechler stated he would review the arrest warrant document, and get back to this reporter. There has been no follow up as of the publication of this article.

On 8-16-13 this reporter contacted the San Diego DA's office, and was told that former Det. Brown, now DA Investigator Brown, worked in the Economic Crimes Division. The same division headed up by DDA Anna Winn. It is not currently known why DDA Winn, avoided telling this reporter, just three days earlier, that former OPD Det. Brown now worked in her Economic Crimes Division. It is not know, because DDA Winn is not returning calls. More than a half dozen messages have been left on her answering system requesting contact, and information on why she did not disclose that Brown now worked in her economic crimes division. There has been no response as of the publication of this article.

DA Investigator Brown was contacted via phone, and informed of the pending publication on his obstructing justice in the Sgt. McWilson case. Brown confirmed he knew who this reporter was, but refused to make any comment. Brown would only say that this reporter should contact the DA's public information department. The same department that was involved in covering up previous DDA, OPD Officer conspiracies to obstruct justice.

THE DA's OFFICE

On 8-21-13 at approximately 4PM, this reporter made contact at the main San Diego DA office, requesting contact with the DA's news media contact supervisor, Steven Walker. When questioned on the reason for the contact, DA personnel where told it involved an Oceanside Police - DA conspiracy, to cover up police corruption.

This reporter was then contacted by DA Investigator Walter Escobar. In a 20 minute conversation Escobar was told that GTI News wanted to give DA Dumanis the opportunity to answer questions on several DA public corruption issues. Escobar was provided details of the Brown - Winn conspiracy to obstruct justice in the Oceanside Sgt. McWilson case, and a copy of the Arrest warrant document. Investigator Escobar was also provided with information, and copies of the DDA Marugg conspiracy letter, from the DA's files, and copies of the court documents on the Oceanside City Attorney's Office conspiring to threaten witnesses, and cover up the Chief Frank McCoy evidence tampering conspiracy.

Investigator Escobar was very uncomfortable with the information he was being given, and stated several times he just worked there, and "did not make any decisions on things like this". Escobar did not want to provide a business card, or e-mail address for follow up contact, but stated he would see to it that the documents, and request for interviews got to the right people. There has been no follow up as of the publication of this article.

THE CO-CONSPIRATOR SAN DIEGO SUPERIOR COURTS

This investigation of public corruption, like many in the past leaves many unanswered questions. Who else was involved in the year long police and DA conspiracy? Multiple Oceanside detectives worked on the 18 month long McWilson case. Who else besides Det., now DA Investigator Brown, knew about, and protected McWilson, and other OPD Officers, involved in felony crimes? Who else in the DA's Office, besides Winn knew? Multiple DA personnel would have been involved in review of the warrant and trial preperation. They are not stupid, just criminal.

The Judge, Runston G. Maino, that issued the arrest warrant had to read it, and any cop, DA, or Judge would quickly recognize the long term criminal cover up that is detailed in the Arrest Warrant document. Judge Maino had spent sixteen years as a San Diego Deputy District Attorney, and three years as a Assistant U.S. Attorney.

It is not know how well Judge Maino knows DDA Anna Winn, or if other judges reviewed the Arrest Warrant Document. One thing is certain, this is not the first time Superior Court Judges have looked the other way on OPD Officer and DA evidence tampering, election fraud, and obstruction of justice in the City of Oceanside, and the North County Superior Court system.

THE NEWS MEDIA

Multiple news reporters, and news groups, that reported on the Sgt. McWilson corruption, had access to, and quoted from the Arrest Warrant document, but not one reported, on the DA, Cop, Judge criminal conspiracy, that was very obvious in the first few paragraphs of a four page document.

The San Diego Attorney Generals Office has been given full public record documentation on the Judge, DA, Police conspiracy to obstruct justice, and they say they are investigating.

Full documentation has also been provided to the California State Judicial Commission. A Commission responsible for investigating corruption involving Judges. There has been no response as of the publication of this article.
GTI News is investigating the courts conduct in the McWilson case, and other cases, and it does not look good.
PART II - JUDGE MAINO'S CORRUPTION EXPANDS, AND JUDGES PRESSMAN AND ENRIGHT JOIN THE PUBLIC CORRUPTION CONSPIRACY.
Woodrow Higdon
Investigative Photo Journalist