OCTOBER 2013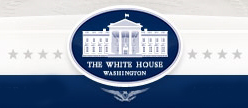 CONSPIRACY TO OBSTRUCT JUSTICE IN LIBYA MURDER INVESTIGATIONS TO PROTECT ELECTION FRAUD CONSPIRACY
PUBLIC CORRUPTION FROM THE WHITEHOUSE & FBI, TO THE CALIFORNIA GOVERNOR & AG OFFICES, TO SAN DIEGO CITY HALLS, WITH FULL NEWS MEDIA PROTECTION, FOR MORE UNION MONEY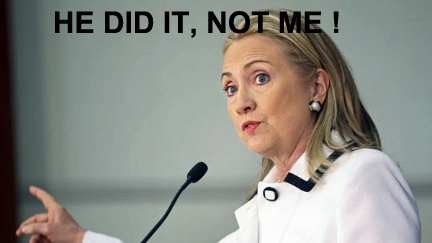 Barack Obama, Hillary Clinton, Susan Rice, Jay Carney

THE LAW SAY......

President Barack Hussein Obama, Hillary Clinton, the White House administration, and others, Conspired To Obstruct Justice in the murder of American citizens in Libya, and the United States. With many connections to FBI election fraud, and evidence tampering corruption cover up, in California.

Co-Conspirator (Accessory)

In common law, an accessory could not be found guilty unless the actual perpetrator was convicted. In most U.S. jurisdictions today, however, an accessory can be convicted even if the principal actor is not arrested or is acquitted. The prosecution must establish that the accessory in some way instigated, furthered, or concealed the crime. Typically, punishment for a convicted accessory is not as severe as that for the perpetrator

An accessory after the fact is someone who knows that a crime has occurred but nonetheless helps to conceal it. Today, this action is often termed obstructing justice.

In Criminal Law, contributing to or aiding in the commission of a crime. One who, without being present at the commission of an offense, becomes guilty of such offense, not as a chief actor, but as a participant, as by command, advice, instigation, or concealment; either before or after the fact or commission.

THE EVIDENCE SAYS.....

The White House Benghazi, Libya Democrat conspiracy to obstruct justice, as in California and San Diego County, was to manipulate elections, and the votes of citizens, for political and financial gain. One thing that is always consistent about Democrat corruption is that it is always about the money.

In September and October 2012, President Obama, the White House, the Hillary Clinton State Department, U.S. Ambassador Susan Rice, and CIA Director Petraeus, conspired to obstruct justice in the murder of American citizens. The conspiracy was a coordinated series of lies, designed and intended, to cover up a pre-planned terrorist attack, and to obstruct and delay the FBI murder investigations of four American citizens in Benghazi, Libya for political gain.

The criminal obstruction motive was to hide public corruption information about the Obama administration until after the November 2012 Presidential Election. The cover up was to protect incompetent, and criminally negligent foreign policy decisions, that directly contributed to the death of four American citizens. The exposure of which, could adversely impact the ongoing presidential election campaign, and reduce the number of votes available for President Obama's re-election.

The Law says that it is conspiracy to obstruct justice, to illegally manipulate elections, and votes, with false information. As in California, the White House and FBI corruption cover up was to protect the Democrat control of public and private union money resources, for Obama's re-election campaign. The same unions that were financing the Oceanside, CA. Police and Firefighter election fraud conspiracy, and Attorney General Jerry Brown's run for Governor, were also financing the re-election of President Obama. Any investigation of the California public and private unions conspiracy, involving the FBI and Justice Department, to falsify and manipulate California elections, would have had direct adverse financial impacts on the Obama re-election campaign.

Hundreds of billions of so called "STIMULUS" tax dollars had been selectively channeled to public and private unions, to keep them fully employed, during a major slum in the economy. This was done to keep their democrat campaign finances and votes flowing from those union into Democrat campaigns, by covering up union and Democrat criminal conduct, and election fraud conspiracies in other states. Federal criminal investigations and prosecution of large numbers of Police Officers, Firefighters, and Democrat Officials for election fraud conspiracy in California in the middle of the Benghazi Murders, would not encourage union support for Democrat candidates. All criminal complaints to local, State, and Federal law enforcement were suppressed to protect the unions public dollar cash flow.

The Obama administration also conspired to obstruct justice in the murder investigation of Border patrol Agent Bryan Terry. The Fast and Furious Gun Running Operation was felony criminal conduct from the get go. A criminal penal code can be read, and understood, by anyone with a 10th grade education. The death of Agent Terry, not only exposed a totally incompetent federal government criminal operation, it jeopardized the Obama administrations criminal conspiracy to get as many illegal aliens as possible, onto the voting roles, and manipulate the Latino vote before the 2012 Presidential election.

The Presidential order to federal agents, to not arrest, and deport illegal aliens is conspiracy to obstruct justice, and Obama assumed illegal dictatorial powers that the president does not poses. The Gun Running cover up, and obstruction of justice was also jeopardizing the career of Obama political supporter Attorney General Eric Holder, which once again resulted in a last minute presidential order to suppress evidence in a criminal murder investigation that was adverse to the re-election goals of the Obama administration.

These illegal government manipulations of criminal statutes, and public union criminal conspiracies to illegally manipulate elections, and cover up election fraud, are not limited to Washington D.C., and the Federal government had direct knowledge of everything through the FBI and other Federal and State agencies. It is also not the first time that the FBI faked investigations, or claimed that investigations were underway, to cover up political, and law enforcement union corruption.

The White House, the Department Of Justice, the Federal Bureau of Investigation, and California Democrat Senators Feinstein and Boxer, were all given access to copies of criminal complaints, and public record documentation over the past three years, on extensive first responder unions public corruption in California. The public corruption complaints included Oceanside, CA. first responder unions conspiring to manipulate elections, large scale Oceanside Police and San Diego County District Attorney evidence tampering in arrest and prosecution, and its cover up by the Governor, and the Attorney General of California, in exchange for union campaign financing. Hundreds, possibly thousands of corrupted criminal prosecutions were buried. Many of which were federal cases, and the Justice Department was not interested, as all the criminal conspirators were cops and DA's.

Governor Jerry Brown, Attorney General Kamala Harris

A state level public union and democrat criminal cover up conspiracy was underway to protect the Governor's and Attorney General's ongoing union campaign finances. to run for State offices. Campaign finances from the same unions that were actively financing the illegal police and firefighter election fraud conspiracy in Oceanside, Ca. At the same time, the Governor and AG, just like the Obama Administration, were suppressing all investigations of the first responder election fraud, verified by the State FPPC, and all associated evidence tampering. All federal agencies, including the FBI, did not want to hear about the election fraud, because the criminal organizations involved in the election fraud, were not only unions, they were first responder unions, and any federal or State investigations would adversely impact first responder endorsements and union finances to senior democrat elected officials

As Reported By GTI News Photo:

The Obama administration was given criminal complaints on large scale public union election fraud, and the only response from the White House was a solicitation for campaign donations. The only response from California's United States Senators Feinstein and Boxer was a short letter promising to investigate. The only response from the United States Justice Department was to refuse to discuss the corruption, and tell this reporter to call the FBI. All while the FBI was actively obstructing all criminal investigations, to protected all police officers, district attorneys, firefighters, their unions, and elected officials, from arrest and prosecution for more than three years.

The four Americans murdered in Libya, where not the only murder investigations, being obstructed by the FBI to support political goals , through criminal conspiracy, and cover up, with state and local law enforcement support.

District Attorney Bonnie Dumanis

In early 2000 Marine Sgt. Todd Sommer died of natural causes, which were later re-labeled murder by poison. Three years later his wife Cynthia was arrested, and very publicly prosecuted, and sent to prison. The problem is, there was no murder, the poison evidence used to convict Cynthia Sommer never existed, and when a new trial was ordered in 2007, District Attorney Dumanis, DDA Laura Gunn, and others were accused of fabricating evidence, and prosecutorial misconduct.

That courts new trial order activated a criminal conspiracy, inside the District Attorneys Office, to obstruct and manipulate the criminal and civil court systems, in multiple police and DA evidence tampering case, and to cover up the ongoing first responder election fraud, to support the conspiracy to block the full dismissal of the murder charges against Cynthia Sommer. All to protect DA's, and Police from large civil liability and criminal charges. The FBI and Justice Department ignored and suppressed all complaints and investigations.

As Reported By GTI News Photo:

A Marine was dead, his innocent wife was in prison, the first responder unions election fraud was in jeopardy of exposure, innocent citizens were being prosecuted and jailed for crimes they did not commit, and the Federal, State, and Local law enforcement agencies were obstructing all criminal investigations to protect the Police and Firefighter Unions Election Fraud conspiracy from exposure.

Exposure that would block expanded pay and benefits to the first responder unions, and directly impact top State Democrat election campaigns, and union cash flow to those Democrat official. The same type of cover up and criminal manipulation of facts that is currently occurring in the Benghazi, Libya murders cover up.

Full public record documentation was provided to all Federal, State, and local agencies on the California public corruption. There was no response from the White House, the Justice Department, the FBI, the California Governor or Attorney General, or any other law enforcement agency.

If all the public corruption and it cover up is not bad enough, with all law enforcement agencies up to their necks in obstruction of justice and election fraud , and its cover, the major news media organizations from local newspapers, to network television news groups, and even the Associated Press, were actively conspiring with the first responder unions, to avoid investigations and reporting, for union money payments, and to protect news agency sales.

As Reported By GTI News Photo:

GTI IS INVESTIGATING !!!