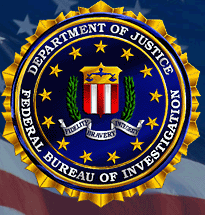 FBI/DOJ & IT'S AGENTS CRIMINALLY CONSPIRE TO OBSTRUCT JUSTICE, TO PROTECT FIRST RESPONDER PUBLIC UNIONS, EVIDENCE TAMPERING, MANIPULATING ELECTIONS AND VOTES, AND CIVIL RIGHTS VIOLATIONS FOR UNION CONTROL & MONEY
AN OVERVIEW OF THE FBI ACTIVITIES & SUPPORTING DOCUMENTS
They say there is no honor among thieves, and it appears there is no limit to public corruption and it's cover up in law enforcement. The FBI/DOJ and the California Attorney Generals Office are suppose to be the premier law enforcement groups protecting citizens from "PUBLIC CORRUPTION", especially first responder public corruption in election fraud, evidence tampering, and civil rights violations. However the exception is, when all the criminals are badge wearing public union members.
The FBI states that three of the top priority types of investigations for the Bureau are crimes involving Election Fraud, the Validity Of Court Verdicts, and the Civil Rights of American citizens. During an undercover Public Corruption Investigation in San Diego County started in 2008, GTI News Photo discovered multiple, on going criminal public corruption operations, involving all three areas of the FBI's and DOJ's high priority public corruption investigation mandates. As the public corruption involved large numbers of local law enforcement officers and District Attorneys, GTI News immediately started providing hundreds of pages of public record evidence documents, and complains to multiple FBI agents, and offices, of the Federal Bureau Of Investigation in San Diego, CA., and Washington D.C.
After many months of e-mails, phone call complaints, and follow ups, sources in the FBI, reluctancly stated in writing, that all complaints and documentation had been forwarded to the FBI Public Corruption Investigation Unit in San Diego North County, Ca. The FBI e-mail from Agent Aguirre stated:
"A duty agent is available daily to speak or meet with the public about their concerns"
All request to meet with agents and discuss public corruption were rejected. Agents continually refused to give their names, and all face to face contacts were meet with resistance, coersion, and the clear message they did not want to hear about first responder election fraud and evidence tampering.
In more than eight years, there has been no evidence of any investigation, of any of the public corruption. The first responder election fraud was a 5 million dollar fraud success, and the Police and DA evidence tampering in Oceanside, and San Diego, CA. is out of control, and still expanding. Even the Chief Of Police of Oceanside, CA. was caught, ON AUDIO TAPE, conspiring with senior Oceanside Cops to destroy evidence, and suppress criminal investigations, of other dirty cops, and the FBI with full public record documentation obstructed all compalints and investigations. When one of the Oceanside cops blew the whistle, the Oceanside City Attorneys Office conspired to threaten the Cop with prosecution, if he disclosed recorded evidence of the high level conspiracy, and the FBI looked the other way.
Multiple contacts with the North County FBI Office have disclosed, "there is no Public Corruption Investigation Unit in that office", and no agent in that office wants to talk to this reporter, or anyone else about first responder pubic corruption.
---
CURRENT ARTICLES
---
OCTOBER 2016
(NEWLY DISCOVERED FBI DOCUMENTS & WIKILEAKS E-MAILS TELL THE REAL STORY)

FBI/DOJ NO COMMENT
---
JULY 2015

The DOJ/FBI Offices in San Diego must be pulling their hair out by the roots, over District Attorney Bonnie Dumanis's involvement in the 2012 Mayoral Election Conspiracy. A DOJ/FBI election conspiracy investigation that was the last place the DOJ wanted to see DA Dumanis. The DOJ/FBI has been conspiring for four years, from 2009 to 2012, to cover up the DOJ/FBI/Dumanis conspiracy to cover up the the Oceanside Police and Firefighters Election Fraud Conspiracy. Another election fraud conspiracy directly linked to wide spread DA and Oceanside Police evidence tampering crimes. An election fraud conspiracy almost identical to the 2012 Mayoral Election Fraud conspiracy, except the Police and Firefighter conspiracy was far more extensive and far more damaging to the public. The citizen loses were even TEN TIMES LARGER, than the $500,000.00 doled out by Mexican Billionaire Matsura, to aid corrupt politicians like DA Dumanis, in the San Diego Mayoral conspiracy.
---
JUNE 2015


---
APRIL 2015

ALL REQUEST FOR INTERVIEW DECLINED OR IGNORED!!
In 2014, four (4) years of extensive San Diego Police (SDPD) criminal Public Corruption, and it's very obvious police cover up, had become so public, the FBI's usual cover up obstruction of justice tactics were simply not adequate. An FBI with a well documented "Double Standard" for criminal investigations, controlled by whether or not the criminals were wearing badges.
The Police crimes were so outrageous that normally quiet public officials were even pushing the FBI for a Federal investigation. A long term, well documented, FBI and law enforcement culture of suppressing criminal complaints and investigations, of law enforcement crimes in San Diego County, was falling apart at the seams. Multiple SDPD Cops were caught "RED HANDED" raping citizens on car stops, stalking women on the job, Supervising Officers were running drug distribution rings as a second job. All the evidence said that large numbers of their fellow officers had been looking the other way for a long time, and the SDPD's Internal Affairs Division was a criminal fraud.
---
APRIL 2014

ALL REQUEST FOR INTERVIEW IGNORED !!
The FBI's five (5) year conspiracy, to cover up public corruption crimes by Cops, DA's, and Elected Officials, in San Diego County, CA. has hit another SNAG. The SNAG, or SNAG'S more accurately stated, is three Superior Court Judge co-conspirators, directly linked to the wide spread evidence tampering, and the election fraud, that the FBI was desperately trying to bury for five years. The ever expanding corruption is leaving the local FBI with red faces, and extreme frustration, as Agents scrambled to obscure the FBI's criminal involvement in the cover up, while local cops, DA's, and now Judges, run a-muck leaving evidence everywhere. GTI News's regularly hand delivery of the documentation to the FBI's doorstep, and recording the filings on audio to verify the FBI's knowledge of the corruption, only adds to the frustration of the Agents. All of which links multiple FBI Agents to the on going cover up of the underlying crimes of the Judges. GTI's News's continuing hand delivery of the documentation to the San Diego FBI offices also generated new obstructions from the FBI, and added new names of Agents, to a growing list of FBI co-conspirators.
---

FACES OF RACISM & CONSPIRACY TO OBSTRUCT JUSTICE

The FBI and Justice Department has been CONSPIRING TO OBSTRUCT JUSTICE, and COVER UP wide spread PUBLIC CORRUPTION from coast to coast, involving Public Union Election Fraud, and wide spread Prosecutor & Police evidence tampering. The conspiracy, is to protect Law Enforcement Public Unions, their employees, and Democrat Officials, financial supported by corrupt public unions. Unions that are criminally manipulating elections, and the criminal justice system, for political, financial, and personal gain. Public Corruption that has now surfaced in the Sanford, Florida Zimmerman false prosecution.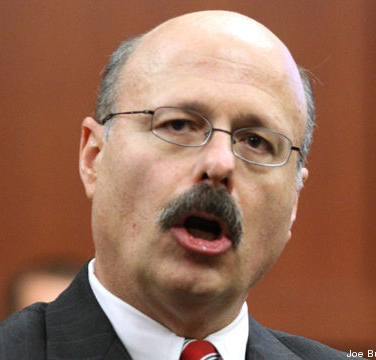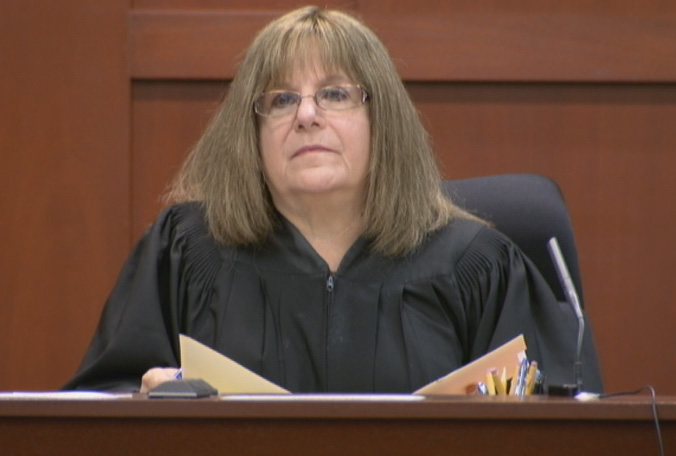 State Prosecutors Conspired to hide large amounts evidence, for more than a year. Evidence that showed wide ranging criminal conduct by Trayvon Martin, and evidence supporting the innocence of Zimmerman. The Conspiracy to hide evidence started with a falsified arrest warrant by State Prosecutors, and continued for more than a year. Court documents and testimony also indicate Judge Debra Nelson, was part of that conspiracy, to convict Zimmerman, by any and all means.
---


The April 15, 2013 Terrorist Attack at the Boston annual Marathon has produced a stark contrast, on how the FBI defines, and investigates major threats to American Citizens. Investigation decisions based on whether or not, the domestic terrorist are wearing badges of law enforcement.
"TERRORISM" (MARRIAN-WEBSTER)

"The use of violence and intimidation in the pursuit of political aims"

"the use of violent acts to frighten the people in an area as a way of trying to achieve a political goal"
Domestic Terrorism comes in all colors, and the worst color is law enforcement "Blue". The 2009 - 2010 "Oceanside, CA. First Responder" unions political election fraud conspiracy, and it's cover up, has exposed an FBI, Public Union conspiracy, and it's cover up that is operating nation wide. The GTI two year undercover investigation exposed an extensive pattern of law enforcement organized, politically based crimes, and racketeering, protected by threats, intimidation, the false prosecution and imprisonment of innocent citizens, and its cover up. A pattern of public corruption so horrific, it qualifies as Domestic Terrorism.
---
The February 25, 2013 release, and publication, of audio recording evidence files, from GTI News Photo's three year public corruption investigation, hit an exposed nerve in the FBI, from coast to coast. Audio recordings that directly tied multiple FBI agents to full knowledge, and cover up, of three years of massive first responder, district attorney, labor union, and elected official obstruction of justice, election fraud, conspiracy, and evidence tampering. County wide evidence tampering in criminal arrest and prosecution of innocent people. A history of law enforcement coordinated public corruption, and it's cover up that goes back at least eleven years, all of it is connected to the protection and expansion of union money, and all of it protect from investigation by the FBI.
---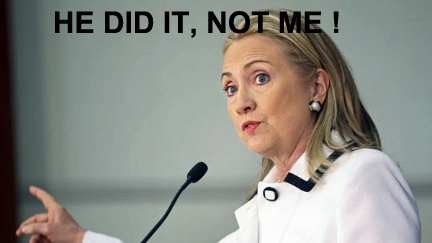 Barack Obama, Hillary Clinton, Susan Rice, Jay Carney

President Barack Hussein Obama, and his UNION supported administration, Conspired To Obstruct Justice in the murder investigations of American citizens in Libya, and the southern borders of the United States. The motives included the manipulation of votes in National, State, and local elections, while IRS union personnel conspired to support the election fraud, by targeting consertative Political Action Groups (PAC's) nation wide to keep their financial resources out of the election process. The FBI union members conspired to obstruct all investigations involving union election fraud from coast to coast, just like San Diego County, CA., AND IT IS NOT THE FIRST TIME.
---
FBI EVIDENCE TAMPERING COVER UP CONSPIRACY WITH SAN DIEGO FIRST RESPONDERS AND DA'S IS IN JEOPARDY, WITH THE EXPOSURE OF CONFIDENTIAL DA DOCUMENTS & NEW OCEANSIDE POLICE CORRUPTION LAW SUIT RECORDS. THE CORRUPTION COVER UP IS ALSO DIRECTLY LINKED TO AN AMBUSH ON COPS SET UP BY THE WIFE OF OCEANSIDE POLICE CHIEF FRANK McCOY. AN AMBUSH THAT WOULD NOT HAVE OCCURRED IF THE FBI HAD INVESTIGATED CHIEF McCOY IN THE FIRST PLACE.
---
The Oceanside Police Officers, Firefighters, and their public unions criminally conspired with elected officials, and citizen supporters to set up and manipulate a fraudulent election for the purpose of expanding union pay and benefits. The debt of more than 172,000 citizens of Oceanside, California was criminally expanded by millions of dollars, to pay for the election fraud conspiracy, and the new expanded pay and benefits.
The same unions that were financing the election fraud conspiracy in Oceanside, and being protected from investigation by the FBI and the California AG's office, were also financing the election campaigns of Democrat Attorney General Kamala Harris and Democrat Governor Jerry Brown, at exactly the same time the Oceanside Police and Firefighter election fraud was being covered up.
The FBI was given full documentation on the public corruption, with state verification, and there has been no evidence of any investigation by a federal law enforcement agency in more than four years.
---

The public disclosure of two new occurrences of police and district attorney criminal conspiracy and obstruction of justice, and the manner in which they were handled by the FBI and the California Attorney General's Office, have highlighted a double standard in public corruption cover up by the FBI in San Diego County, California.
---
One of the three top FBI Public Corruption Protection Mandates is the protection of citizens civil rights. FBI documentation states that more than half of their civil rights investigations involve abuses by law enforcement. There has been more than two years of Public Corruption cover up involving multiple CIVIL RIGHTS VIOLATIONS, by multiple Deputy District Attorneys, and multiple police officers in San Diego County, with full notification to the FBI, and there has been no evidence of investigations.
All evidence indicates that the involvement of first responder public unions, and large numbers of badge carrying members could be impacting the initiation of FBI investigations.
---
THE FBI PUBLIC CORRUPTION FRAUD IN WRITING