MAY 2013
ALL REQUEST FOR INVERVIEWS DECLINED, & REPORTERS ORDERED TO "KEEP QUIET"

UNION TRIBUNE PUBLIC CORRUPTION COVER UP EXPANDS IN 2012 - PART II
& SO DOES THE UT REPORTER FRAUD OF NEW OWNER DOUG MANCHESTER

As 2011 closed out, and 2012 started, the Union Tribune Public Corruption cover up entered its fourth year, and it was expanding. Not only was the UT public corruption cover up expanding, so was the UT reporter fraud, of New UT Owner Douglas Manchester.
Conservative Douglas Manchester has just paid a reported $110 million for a liberal newspaper, while the UT news division was actively avoiding investigations and reporting, supporting the cover up of wide spread public union corruption. Public Corruption cover up, that was hidden from Manchester during the 2011 UT Platinum Equity sale negotiations, on the Union Tribune, and would also be hidden on the future UT purchase, of the corrupt Associated Press North County Times Newspaper.
As previously reported, in June of 2011, when GTI News, requested interviews with UT reporters and staff on their involvement in the public corruption cover up, a scheme was set up to delay GTI reporting on the UT, through promises of future full investigations and reporting. The UT's first article, based on GTI investigation ,targeted Republican DA Bonnie Dumanis's run for Mayor, and was published in September of 2011, but all connections to the Oceanside first responder union election fraud, the wide spread Oceanside police and DA unions evidence tampering, and their direct financial connections to senior state Democratic Official election campaigns, was omitted from reporting.
As Reported By GTI News:
SAN DIEGO COUNTY PUBLIC CORRUPTION EXPANDS AS UT LOOKS ON
In late 2011 and early 2012, the Oceanside Chief McCoy Audio Evidence Tampering Conspiracy, and the first exposure of the DDA Ernest Marugg Conspiracy to Obstruct Justice, surfaced.
As Reported By GTI News:
The Chief McCoy revelations exposed another two year cover up conspiracy, of more AUDIO Evidence Tampering, from the same Oceanside Police Department, directly involving the Chief Of Police Frank McCoy. A Chief Of Police conspiracy, with multiple senior supervising Police Officers, to destroy evidence, and suppress the criminal investigation, of other Oceanside Police Supervisors. All UT reporting, on the Oceanside Chief McCoy evidence tamping conspiracy, avoided linking multiple on going cases of identical evidence tampering, by other Oceanside Police Officers, and multiple District Attorneys.
The DDA Marugg case, exposed an eighteen month cover up, of DDA Marugg using his prosecutor position, to extract SEX from women, he had prosecuted for criminal fraud.
As Reported By GTI News:
The UT reporters were kept up to date, as GTI had promised in the June 2011 meetings. GTI's continuing investigations on the Marugg corruption disclosed internal DA documents, that provided the first written evidence, of the DA's internal conspiracy "blueprint" to cover up DA criminal conduct, through quiet resignations, and suppressed criminal investigations. UT reporters were provided copies of all documents, and when no reporting occurred, GTI followed up with e-mail notifications on both cases in February 2012. Notifications on multiple previous Oceanside Police evidence tampering cover ups involving audio evidence, and multiple previous associated DDA resignations, involving public corruption, and its cover up.
With no evidence of additional investigations, or publication by the UT, a series of e-mails were sent to Editors Light and Young, and reporter Aaron Burgin, questioning the lack of reporting. Editors Light and Young were reminded of the UT agreement with this reporter, to do full investigations, and publication, on the State verified Oceanside First Responder Election Fraud, and eight years of Police and DA Evidence Tampering, and its cover up.
At lease ten years of DA evidence tampering, and corruption that was covered up, by quietly forcing the resignations of corrupt DDA's like Marugg, Gunn, & Rodriguez. DDA's caught with too much evidence to bury, and the DA's Office using the State Personnel Privacy Laws to suppress criminal complaints, and investigations. There was no observed investigations or reporting by the UT.
As Previously Reported By GTI News:
UT REPORTING BIAS CONTINUES IN 2012 WITH 2ND UT ARTICLE
On April 1, 2012, the second of two know UT articles was published, based on public corruption documentation given to UT Staff & Reporters, by GTI News. UT reporters had been told for three years, that the California Insurance Commission, was paying District Attorneys State wide, to obstruct citizen criminal complaints against Insurance Companies, on HOMEOWNER INSURANCE CLAIMS FRAUD.
In December 2011, GTI was questioning the limited, and politically biased first UT article on DA Dumanis, when Editor Young expressed his desire, and intent to move on to the Insurance Fraud investigation. Young's e-mail stated that court reporter Greg Moran was investigating, and would be contacting this reporter in the future for details, and documentation. This reporter assured Editor Young of full support, and assistance to reporter Moran. The promised Moran contacts never occurred.
GTI News had told UT reporters, that this reporter had spent twenty years investigating home owner insurance fraud claims denial, as a consultant, investigator, and expert witness. Those investigations had disclosed, that District Attorney Office's state wide, were running a one sided anti-citizen insurance fraud scheme for pay. A scheme that obstructed citizen Homeowner Insurance Fraud criminal complaints, against insurance companies, while optimizing the prosecutions of citizens, based on insurance company complaints. A state wide bribery, and obstruction of justice scheme, that provides hundreds of million of dollars, to support DA Unions pay and benefits. The UT was provided DA office written documentation, and homeowner insurance fraud documentation during the June 2011 meeting with UT staff.
As with the first UT article, the second also displayed major limitations in the UT investigation. The UT investigation article was limited to Workers Compensation Insurance Fraud. As if, no other types of insurance fraud investigations existed, in the DA's Insurance Fraud Division. Workers Compensation Insurance is specifically related to commercial business, and their employees, that primarily defraud Insurance companies, or the state.
THE UT ARTICLE http://www.utsandiego.com/news/2012/apr/01/tp-009/

As Reported By GTI News:
The UT April 1, 2012 article publication was immediately followed up with GTI e-mails questioning the limitations of the investigation, and reporting, with web links to the original documentation. Editor Young's response was:
"Thanks for the feedback. We did explore the angle of a ban on prosecution of insurance companies, but Greg found a handful of cases in which the companies *were* prosecuted. So......"
A reply e-mail was sent to UT staff, and reporter Moran, with attached Homeowner Insurance Fraud documents. The e-mail notice also includes web links and information, on the DA Insurance Fraud Division connections, to the recently exposed DDA Marugg sexual misconduct, and its cover up. Marugg worked in the Insurance Fraud Division. The suppressed criminal investigation, and protection of Marugg, was directly related to his case handing in that division.
All of the public record DA insurance fraud documentation given to the UT, and its reporters, was specifically related to GTI's investigations of Home Owner Insurance fraud, involving property damage. The DA office documents, specifically stated the restrictions, on investigations and prosecutions, were directly related to Homeowners insurance fraud complaints, referenced in the document. The DA documents also included recommendations for the citizen criminally defrauded of benefits, to hire a civil attorney, and file a complaint with the Insurance Fraud Commission. The same Insurance Fraud Commission paying the DA's offices, to block the citizens criminal complaints.
A DA obstruction of HOMEOWNER INSURANCE criminal complaints, that financially benefits the San Diego DA union pay and benefits, with $5 million dollar a year, obtain from surcharges on insurance policies. The UT article only reported on Workers Compensation fraud. Worker Compensation Insurance fraud prosecutions, where recovered money is returned to the business, the insurance company, or the state.
Either, the UT reporters understand public union corruption reporting is off limits, or the UT reporters are so incompetent, they cannot find, much less investigate, their own ass inside a dark closet.
GTI NEWS 2ND UT INVERVIEW REQUEST INCLUDED NEW OWNER DOUGLAS MANCHESTER
It was now September of 2012. GTI News had contacted the UT monthly for sixteen months, requesting info on the UT promised investigations. There was no observed reporting on the Oceanside First Responder Unions Election Fraud conspiracy, or the wide spread Oceanside Police and District Attorney unions evidence tampering, and its cover up. This reporter does not know how much the new UT owner Douglas Manchester knew in 2012 about the UT public union corruption cover up. All request to senior UT staff, for an interview with Manchester, had been ignored.
This reporters investigation disclosed an e-mail address for Manchester. At 12:33PM 9-1-12, this reporter directly e-mailed Manchester requesting an interview, provided basic information on the public corruption cove up, and the involvement of UT reporters. Web links were provided to the GTI News web site. Manchester was told that major news groups (No. County Times), had taken large amounts of money from the public unions, while avoiding investigations, and that UT reporters avoided investigating because First Responder Unions, and District Attorneys were involved.
Apparently Manchester did not pay attention to what the e-mail said, and Manchester assumed the UT was the recipient of the election fraud union money. Manchester replied at 8:51PM:
"Wow" I am very confidant that our news staff has never been paid to not cover corruption. Please provide any proof of this allegation."
At 6:49am the following morning, 9-2-12, GTI was copied on Manchester's e-mail to senior staff, including Attorney Chris Lipp. Manchester stated:
"If there is any corruption present in our county the UT intends not only to cover, but to be at the center of its investigation.

Our editorial leadership will respond and I quire....john lynch" (UT Vice Chairman & CEO)
In response to Manchester's request for proof of allegations, this reporter sent a two page e-mail with details and multiple web links to articles with public record documentation.
At 11:15am Manchester replied:
"I want to state for the record that I am about as anti union as anyone can find so you can be assured that if there is any possibilities of anyone at the UT guilty of your allegations they would be removed. I am asking our team to respond"
At 3:30pm Editorial Editor William Osborne responds to Manchester's statements, with:
"I have not read this fellow's links of "proof" but I find the entire notion preposterous. I have never taken money or anything else of value to cover something or to not cover something, be it corruption or any other kind of story. I'm rather confident every other member of the staff will truthfully offer the same response."
This reporter never mentioned the Editorial Editor William Osborne in e-mail notices to Manchester, so it is unknown why Osborne is denying he took money to obstruct reporting. Osborne even states he has not read any of the documentation, but express confidence in the innocence of all UT staff. The documentation clearly stated the North County Times was the news organization taking money in the first responder election fraud, while UT reporters avoided reporting, and a web link to the article, with public record documentation was included.
After twelve days of no response from Manchester or the UT, this reporter read in news reports that the UT was going to purchase the North County Times. The same conservative North County Times, originally viewed as a good reporting target, by the UT Editor Light in June 2011. The same target that disappeared from discussions when conservative Manchester purchased the liberal Union Tribune in late 2011.
On September 14, 2012 this reporter followed up with Manchester via e-mail, noting the lack of response, and reminding Manchester that the North County Times was the news organizations taking money from the Oceanside First Responder Unions. Manchester was told about the UT political reporting bias in the UT September 2011 article on DA Dumanis. Manchester was also given information on the involvement of the Associated Press, in avoiding reporting on first responder unions connected to the North County Times.
In response to Manchesters statements, this reporter told Manchester, a change in reporting priorities of the UT and NCT would be welcome change, and once again, offered to sit in front of Manchester, and prove everything.
On September 15, at 6:15pm Manchester responded once again with:
"Please provide proof of your allegations"
This reporter, again, provide a full typed page detailing direct contacts with UT reporters and staff. The e-mail included questions on which part of the extensive public corruption documentation already provided to Manchester and his staff, did he want more proof on. Manchester was advised this reporter had spent four hours, in face to face meeting, on two different days, with Editor Jeff Light, Watchdog Editor Ricky Young, and reporter Aaron Burgin.
It appears that Manchester had not reviewed any of the documentation provide to him twelve days earlier, and simply relied on his staff denials of knowledge. The North County Times direct involvement information obviously hit a nerve, in light of the public announcement that Manchester was purchasing the NCT. Manchester responded to Editor Jeff Light:
"Jeff, please respond as I need clarification as to these serious allegations and really do not need to hear from this person again as I find nothing credible"
THE NEW UT DELAY PLAN
Eleven days later on 9-26-12, at 12:15 hrs, this reporter received a phone message from UT in house attorney Christopher Lipp, requesting contact. The call was returned the following day at 10:00am. Lipp stated UT owner Manchester requested Lipp contact this reporter regarding the North County Times involvement in the First Responder Election Fraud, and the cover up by UT reporters and the Associated Press. After a one hour and fifteen minute basic review of the corruption, and supporting documentation, Lipp requested we take a break of a few weeks, to allow him time to review documents, talk with owner Manchester, and UT reporters.
THE NORTH COUNTY TIMES CORRUPTION BROUGHT IN HOUSE TO THE UT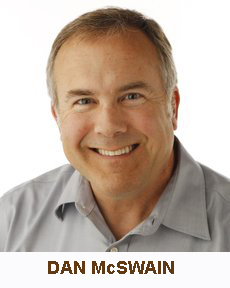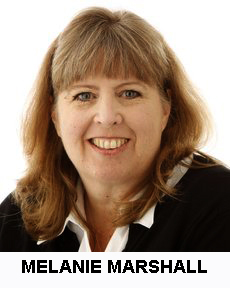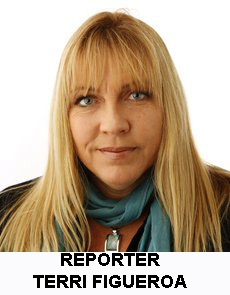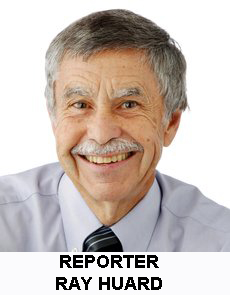 In late 2012 the sale of the corrupt NCT, to the UT was finalized. When the sale became final, many of the NCT reporters and editors, directly involved in covering up, and supporting the Oceanside First Responder Election Fraud Conspiracy were kept on as UT reporters. They included Editor Kent Davy, Managing Editor Dan McSwain, News Editor Melanie Marshall, and reporters Teri Figueroa, and Ray Huard. All had been contacted numerous times by this reporter, and given extensive documentation on the VERIFIED Oceanside Police and Firefighter election fraud conspiracy, and evidence tampering, with public record documents. The were told the campaign advertising being distributed by the NCT was fraudulent. Ray Huard covered all the Oceanside City Council Meeting for the NCT, just like Aaron Burgin for the UT. This reporter made direct contacts with both reporter every few weeks at City Council Meetings.
The next phone conversation with Attorney Lipp did not take place until 10-29-13, due to a series of scheduling delays. At 4:00pm a phone conference was set up, and Attorney Lipp's questions were answered for one and a half hours. Lipp stated he wanted to set up new meetings between UT news staff, and this reporter to take another look at reporting on the First Responder Election Fraud, and extensive Police and DA evidence tampering. Lipp stated he would have Editor Ricky Young contact this reporter, after the upcoming national election, to schedule meetings. Contacts and meetings that would never occur.
November 2012 through April 2013 was a series of unreturned e-mail, and phone messages. GTI continued to provide information and documentation on the still expanding public corruption, and it's cover up. The NCT apparent fraudulent sale for $12 million, and the AP cover up was now linked, to the Associated Press Billion dollar bankruptcy filing, and protection of the restructuring negotiations. The Oceanside Police and DA evidence tamper cover up, broke new ground as a WHISTLE BLOWING Oceanside Police Officer, and his attorney, were threatened with criminal prosecution by the Oceanside City Attorneys Office, if they gave evidence on police corruption, to the press. There was no investigation or publishing by the UT, or any other San Diego news group.
As Reported By GTI News:
When contact was made with UT staff, there were endless excuses about waiting till after national elections, heavy work loads, UT reporters just didn't see anything to report. It was a tactic this reporter had seen many times as a litigation consultant and investigator. One of the most valuable options an attorney has, when his client is in trouble, is delay, delay, delay, in the hope it will go away. It was the same tactic used after the July 2011 meetings with UT news staff.
After six months of delays, this reporters THIRD request for interviews went out to UT owner Douglas Manchester, and UT staff and reporters, on May 10, 2013. Manchester was sent copies of all of the e-mail communications on the July 2011 meetings with UT staff and reporters. Copies of which, had been offered in multiple previous communications. Manchester's response was:
"What the hell is this?"
The UT staffs response to interview request was not surprising.
As all request for interviews with current UT owner Douglas Manchester, and UT staff and reporters were rejected, There are many unanswered questions.
WHO KNEW WHAT, AND WHEN, AND WHAT DID THEY DO WITH THE INFORMATION:
It is highly unlikely that Manchester knew about the UT News First Responder public corruption cover up, from 2008 through 2011, as he did not yet own the UT Newspaper.

It is not know if Platinum Equity Ownership knew about the UT public corruption cover up in the news division from 2009 through 2011, but their staff and reporters definitely did.

If Platinum Equity ownership did know, it is also highly unlikely that the liberal UT ownership, would have told known conservative Manchester, about the cover up. It would not have been a good marketing point for the $110 million dollar sale of the UT. A Platinum Equity sale with a $75 million dollar profit, on a $35 million dollar purchase.

The UT -Conservative North County Times Public Corruption cover up moved to a new level in January 2012 as the know conservative owner Manchester took control of the UT. The news division cover up moved into high gear, when Manchester's Plans to buy the NCT became public knowledge.

E-mail communication in September 2012 with Manchester indicate he did not know about the pre-2012 UT public corruption cover up, by the Platinum Equity UT, or the UT 2012 continuing cover up of the AP-NCT election fraud conspiracy with First Responder Unions before September 2012, but the UT news division did.
The late 2012 UT purchase of the NCT raises many questions, in light of the documentation provided to Manchester in September. E-mails responses indicate Manchester did not bother to read the documentation, and just dumped the problem in the lap of in house attorney Christopher Lipp, thinking it would go away.
All evidence indicates Manchester bought the NCT not knowing about the active cover up of the public corruption by the the UT, the NCT, and it owner the Associated Press Lee Enterprises.

If Manchester did review the documentation in September 2012, did he use the information to negotiate a lower purchase price on the NCT? The NCT had a daily circulation about 1/3 of the UT, but it sold for about 1/10 of the cost of the UT, just one year earlier.
One thing is certain, billions of dollars in news media, union, and private company assets, and advertising revenues, were in play, and much of it was in jeopardy, if the news media cover up of the first responder public union election fraud, and evidence tampering conspiracies, went public. Especially with the direct criminal involvement of news organizations in exchange for cash payments from Police and Firefighter unions.