NOVEMBER 2010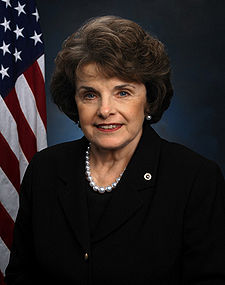 U.S. SENATORS DIANE FEINSTEIN - BARBARA BOXER - REP. NANCY PELOSI
FACES OF PUBLIC CORRUPTION
In June of 2008 California's United States Senators Diane Feinstein and Barbara Boxer were given formal complaints, with extensive documentation on California's secret financing of the criminal insurance fraud of it's citizens. Feinstein and Boxer were also provided with extensive documentation on the Obstruction Of Justice and cover up of the criminal scheme by the California Attorney General Jerry Brown, Steven Poizner, head of the California Department of Insurance, the San Diego County District Attorney, and the Oceanside Police Department to protect on going first responder Election Fraud in Oceanside, CA.
Senator Feinstein's letter in response, dated June 27, 2008, promised action upon her return to Washington. All future request for comments on state financing criminal insurance fraud of citizens, or what actions she was taking, were declined and obstructed.
Senator Boxer's office refused comment, but promised, prompt action by the Senator, if there was any wrong doing. All request for direct comments were declined. All attempts to contact, and notify the House of Representatives leader Nancy Pelosi, were obstructed, when contact personnel were told about Democrat Insurance Fraud Scheme operating in California to support Democrat Election Campaigns.
The same unions that were financing the Police and Firefighter election fraud conspiracy, Attorney General Brown's run for Governor, and Kamala Harris's run for Attorney General had also been financing the campaigns of Senators Feinstein, Boxer, and Rep. Pelosi.
There is no evidence as of October 2010 that any action was ever taken by either California Senator to protect citizens. Insurance companies that criminally defraud citizens in California are protected from investigation and prosecution, while tax dollar bribes flow to District Attorney Insurance Fraud Investigation Divisions. Tax dollars with restrictions that cancel citizens legal protections. A citizen cannot file a criminal complaint for insurance fraud against and insurance company. The Special Grant money provides addition finances that indirectly support the pay and benefits of DA's and their public employee unions.
Notifications with documentation were also sent to all California State Senators. Request for interviews and comments on the insurance fraud scheme were either declined or ignored by all, except one. Senator Wyland's office, of the 38th Senate District, was the only California Senator's office to respond, with recommendations to contact Attorney General Jerry Brown's Office, "regarding this important matter". An office that was directly involved in the criminal cover up, and receiving campaign funding from the criminal scheme.
There was no future contact from any California State Senator, or any evidence, that anything was ever done about California financing the criminal insurance fraud of tens of thousands of it's citizens, or the bribery money to County Agencies being used to support the pay and benefits of public Prosecutor union employees.