Public corruption organized crime system of Superior Court Judges, conspiring to cover up District Attorney and Law Enforcement Evidence Tampering Crimes, to protect the flow of union money & endorsements, into Judges re-election campaigns.
---
ARTICLE LINKS
AUGUST 2013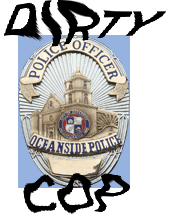 The many years of Oceanside First Responder Union's (Police & Firefighter), and San Diego District Attorney criminal manipulation of elections, and cover up of wide spread evidence tampering in arrest, and prosecutions, is now linked to multiple San Diego County Superior Court Judges. Judges that are conspiring with District Attorneys (DA's), and Law Enforcement Officers, to cover up twelve (12) years of felony DA and Police evidence tampering in court prosecutions, and public union election fraud crimes, by those same Police and DA's. First Responder Union Election fraud, financed and supported by the same unions, supporting the re-election campaigns of Superior Court Judges, in the same election cycles, while those Judges protect the DA's, Police, and Firefighter Unions from investigation and prosecution.
---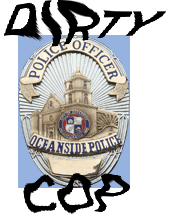 GTI's continuing investigation of wide spread, long term, Oceanside Police, and San Diego District Attorney public corruption has disclosed court documents, that verify another Police and DA conspiracy directly connected to the Superior Courts. A conspiracy, once again, to cover up the criminal conduct, of more Oceanside Police Officers. A Police-DA cover up conspiracy, that only fell apart, when the non-police girlfriend embezzler, eventually broke her silence, and turned State's evidence to avoid jail time. A plea bargain naming Oceanside Police Sgt. Walter McWilson as her co-conspirator.
---


JUSICIAL COMMISSION DIRTY JUDGE PROTECTION SYSTEM
"The commission's constitutional mandate is the investigation of allegations of misconduct and the imposition of discipline."
---
GTI's investigation of the Commission On Judicial Performance shows that the Commission is just as corrupt as the Judges, that they are task with investigating. It is not possible for so many educated people, to be so incompetent, and the law says its Felony Criminal Conduct. A system of Judges, and Attorney that either can't read signed confessions, and court records, or they just don't want to, when the criminals are three (3) Superior Court Judges. Judges directly connected to the cover up of more than eight years of DA & Police evidence tampering in the Superior Courts, and First Responder election fraud conspiracy involving the same DA's and Cops, which are financially and politically connected to the judges re-election campaigns.
Investigative Photo Journalism