MARCH 15, 2011

Council Member Esther Sanchez Has Good Reason To Hide Her Face
COUNCIL MEMBER & ATTORNEY ESTHER SANCHEZ THREATENS CITIZENS WITH CIVIL LITIGATIONS IF POLICE CORRUPTION INVESTIGATIONS & PUBLIC COMPLAINTS CONTINUE
Deputy Mayor Esther Sanchez's motives for for protecting the public criminal corruption in Oceanside went far beyond the cash flow into her city council re-election campaigns, from the Oceanside Police and Firefighters. It was also to protect her future political career plans, her law firm, and her license to practice law.
Co-Conspirator (Accessory)

In common law, an accessory could not be found guilty unless the actual perpetrator was convicted. In most U.S. jurisdictions today, however, an accessory can be convicted even if the principal actor is not arrested or is acquitted. The prosecution must establish that the accessory in some way instigated, furthered, or concealed the crime. Typically, punishment for a convicted accessory is not as severe as that for the perpetrator

An accessory after the fact is someone who knows that a crime has occurred but nonetheless helps to conceal it. Today, this action is often termed obstructing justice.

In Criminal Law, contributing to or aiding in the commission of a crime. One who, without being present at the commission of an offense, becomes guilty of such offense, not as a chief actor, but as a participant, as by command, advice, instigation, or concealment; either before or after the fact or commission.
In February 2008 GTI News Photo discovered a criminal insurance fraud conspiracy scheme for money was operating in the San Diego County District Attorneys Office, with the protection of the Oceanside Police Department. Documents and statements from the Insurance Fraud Investigation Division of the San Diego County District Attorneys Office (SDCDA) showed that a public corruption criminal bribery scheme was operating to protect insurance companies that criminally defrauded citizens of their insurance benefits. State tax dollars collected as insurance policy sur-charges, and paid out as Special Funding Grants to District Attorney Offices, that agree to protect insurance companies from criminal insurance fraud investigations, and prosecutions.
The public corruptions scheme was simple, protected, and profitable for the DA's offices and careers. The DA's Office would reject all citizen attempts to file criminal insurance fraud complaints, and tell citizens to go hire a civil attorney. Citizens that opposed and question the obstruction of justice and would not walk away, would then be told they must first file the complaint with their local police department. This is done with the knowledge that the police will also obstruct and block the complaints, stating they should be filed with the District Attorney's Office. The police also push and coerce the citizen to drop the criminal complaint, and go hire a civil attorney. DA's and Police provide mutual protection for each other from citizen criminal obstruction complaints. The system of coercion and obstruction is extremely effective on the average citizen.
IN EXCHANGE FOR THE CRIMINAL PORTECTION, THE SAN DIEGO DA'S, AND THEIR UNION, GETS $5 MILLION DOLLARS A YEAR FROM A SECRET STATE INSURANCE SLUSH FUND.
Mayor Jim Wood, CM Esther Sanchez, CM Jerome Kern, CM Jack Feller, CM Rocky Chavez, Chief Frank McCoy, and the OPD
Between April and May of 2008 a series of attempts to file complaints, with Oceanside elected and police officials, were meet with promises to investigate, and take appropriate action, if any illegal violation were found. There were no call backs from any Oceanside Public or Police Official. The beginning of May showed no evidence of any investigations of Police or DA public corruption, and no follow up from Oceanside City officials. Requests for information on the complaints were ignored, and the public officials were suddenly unavailable, or had lapses of memory on complaints.
This reporter decided to set up an undercover investigation, and use the Oceanside City Council Meetings, to place documentation and complaints into the Public Record. The three minute public speaker sections, protected by law, would be used to set up public notification to the Oceanside City Council Members and Police Chief Frank McCoy. Chief McCoy as a senior public official is a standard fixture all council meeting. Council Meetings are also video taped and broadcast live by KOCE Public Broadcasting. This would provide an unbiased record of notifications, and a record of the presence of council members and the Chief of Police. As a citizen of Oceanside, this reporter started attending city council meetings on May 7, 2008, and started placing complaints on the insurance fraud scheme into the public record. A series of three (3) minute segments, protected from council interruptions were used between May of 2008 and May of 2009 to lay out public corruption notifications.
There was no response from any member of the Oceanside City Council until the June 17, 2009 council meeting. When this reporter started placing documentation into the public record on the Oceanside Officer Damon Smith Evidence Tampering. In late March 2009 a North County Times Reporter, covering the court beat, discovered that Oceanside Police Officer Smith was caught, testifying under oath, that he had been secretly recording criminal investigations on audio tapes, for the past eight years, and hiding the tapes from the criminal justice system. GTI News Photo's investigation from April through June of 2009 disclosed no evidence of any criminal investigation of Officer Smith by the Oceanside Police or the San Diego District Attorneys Office. The DA's office, with eight years of corrupted cases from just one officer, was already doing damage control, stating that there was nothing illegal about an officer recording conversations. In this case, conversations that were clearly evidence in criminal cases, that the DA did not want to investigate, or provide new trials, for potentially innocent victims like Michael Shields, The Shields false prosecution was underway at that time, and was later discovered by GTI News investigations. Officer Smith was never arrested, or even suspended from from duty, from day one of the evidence tampering discovery. GTI's investigations disclosed that Officer Smith had a get out of jail free pass. He had the names of other Oceanside police officers that were involved in the eight years of evidence tampering, like Officer Jon Domonique.

Thirty seconds after this reporter started placing documentation into the Oceanside City Council public record, on the Officer Smith evidence tampering, Council Member Esther Sanchez's aid was advising this reporter that Council Member Sanchez wanted a sit down meeting at this citizens earliest convenience. Most of the corrupted Officer Smith cases would have been handled through Esther Sanchez's Public Defender Office. The council did not know this citizens was an investigative photo journalist. The Sanchez meeting was set for June 24, 2009 at the City Council Offices.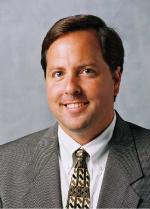 On June, 24, 2009 when this reporter arrived at the meeting, Council Member Sanchez stated that she had requested City Attorney John Mullen sit in on the meeting. It was clear from the beginning, that the meeting was not about investigating public criminal corruption in the Oceanside Police Department. The meeting was to make threats of legal action, if this citizen did not stop investigating, and filing complaints in public council sessions. The Officer Damon Smith complaint and documentation being presented in the June 17 council meeting, had sent a shock wave through CM Esther Sanchez, and Mayor Jim Wood. The Police & Fire Departments Election Fraud Conspiracy had been active for only six months since January 26, 2009, with the filing of the Kern Recall Election documents. Other news groups were already asking question about suspicion events surrounding the recall election. A criminal investigation of the Oceanside Police Department on long term wide spread evidence tampering, would have adversely impacted the public image of the police department at a critical time in the cover up, and jeopardized the ongoing first responder election fraud conspiracy, with intensified news investigations.
Sanchez told this reporter that she had no problem with the DA's criminal insurance fraud of citizens being aided by police and DA's for extra money, if the city administration could save some money and financially benefit. Apparently, any source of money that can be used to support union pay and benefits of dirty cops, dirty firemen, and their public unions, was no problem with Esther Sanchez. Especially when the cash flow was also for the financial benefit of Sanchez's re-election campaigns.
Council Member Sanchez, a sworn Council Member, and a sworn attorney, and Mayor Jim Wood, retired Oceanside Police Officer, have been receiving the direct benefit of hundreds of thousands of dollars in election campaign financing, and first responder support over the past eight to nine years. Sanchez and Wood clearly understood that if they followed the law, and investigated the Oceanside Police Department and Officer Damon Smith, it would expose the election fraud, and cut off their campaign cash flow from the corrupt Police and Fire Departments. The investigations and loss of that huge cash flow and police protection would mean the end of their political careers.
Obstruction of the evidence tampering investigations was also important due to it's connection to her professional career. Council Member Sanchez was a Public Defender Attorney in the North County Office, and a sworn City Council Member, for seven out of the eight years that Officer Damon Smith was tampering with evidence in criminal cases. Approximately ninety (90%) percent of all criminal defendants are represented by the Public Defenders Office. Sanchez had a sworn legal obligation, as an attorney and a council member, to protect the legal right of all of the criminal defendants passing through the Public Defenders office during that eight year period. A criminal investigation of the Officer Damon Smith Evidence Tampering, and the cover up by Ester Sanchez and the City Council, could result in the loss of her licence to practice law, which is another powerful motive for public corruption cover up.
Esther Sanchez was also under consideration for a Coastal Commission appointment, from the Governor, at this point in time. A criminal investigation of the election fraud, the police evidence tampering, and it's cover up with her financial connections to the police, would have removed her name from consideration for that prestigious appointment, and adversely impacted her political plans.
Esther Sanchez had many motives, to protect many things, in at least eight years of public criminal corruption, not the least of which is her law practice and her license to practice law. A criminal defense attorney that takes large amounts of dirty money, from dirty cops, and then buries the legal rights and protections of hundreds, if not thousands, of criminal defendants, to protect her political campaign cash flow, is not the kind of attorney a criminal defendant retains.
Esther Sanchez's only defense to this corruption cover up was to claim:
None of the criminal defendants from the eight years of evidence tampering in Public Defender Cases were her personal case
The extensive cover up is still under way, and we still do not know how many police officers, DA's, and Sheriffs were involved in the eight years of criminal evidence tampering, but Esther Sanchez is confident that none of the cases were her personal cases. Someone should remind Attorney Sanchez, that when you take the oath as an attorney, or a city council member, all of those cases became her legal and ethical responsibility, no matter how much money Sanchez get from the evidence tampering dirty cops.